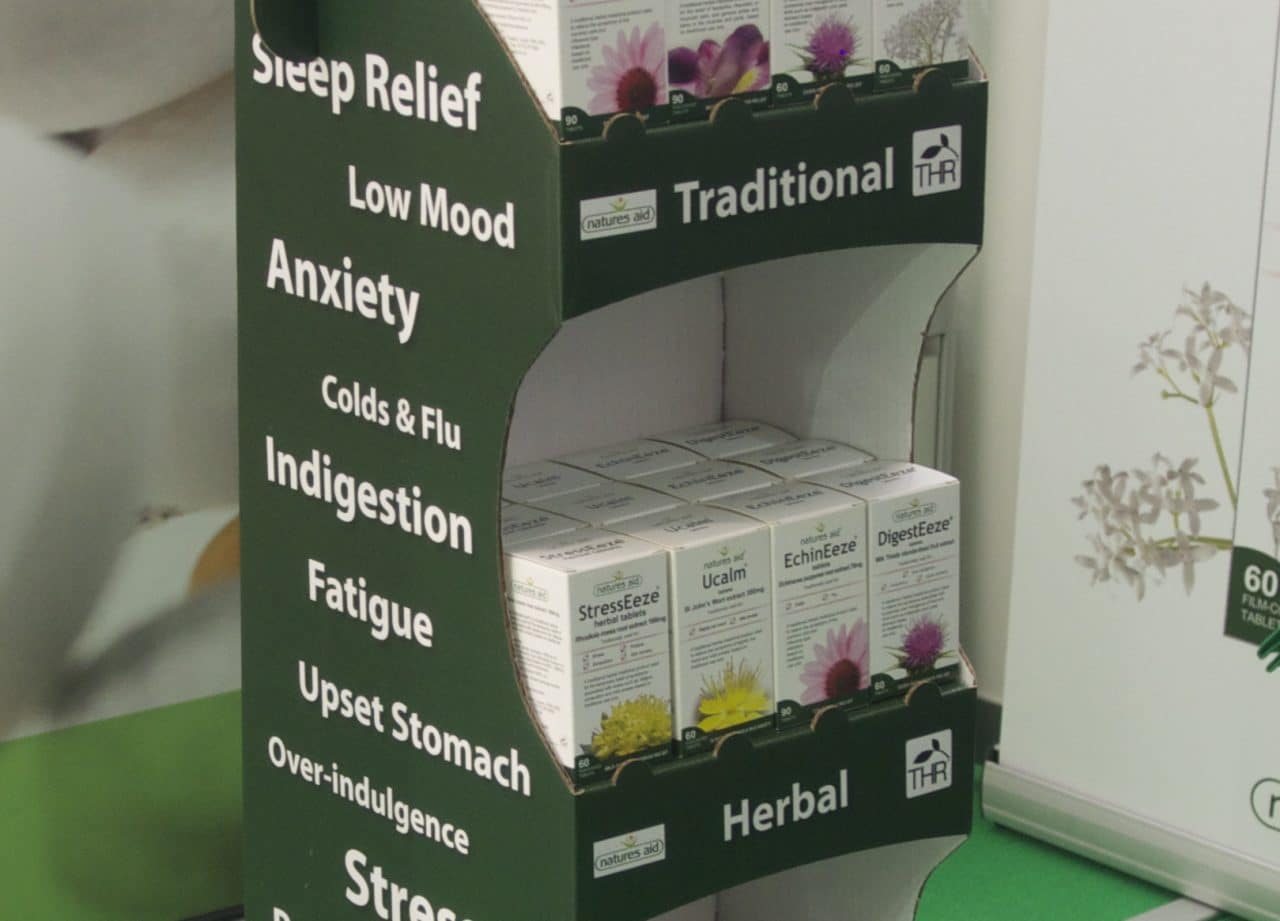 Natures Aid is launching a new stand-alone display for its THR mark herbal products.
Previewed at this year's Natural & Organic Products Europe the new display received "a really positive reaction from retailers" said Tim Gaunt, technical sales manager at Natures Aid.
He added: "It's a very good way to display our increasingly popular THR range. Since the products are licensed under the THR scheme we can use the permitted indications boldly and visibly on the display – so consumers will see 'joint ache', 'stress', 'back ache', 'colds and flu' and so on, very clearly spelt out.
Explaining Natures Aid's view on the dual route to market for herbals – THRs or herbs and botanicals presented as food supplements – managing director Lynn Lord told Natural Products: "We manufacture and sell both. We see THR product appealing strongly to consumers who are new to the herbal category – a potentially huge audience. Some people of course, who are well read and more knowledgeable about herbs, are confident about what they are buying. But many other people are daunted by unfamiliar names and find simple indications and descriptive product names very helpful. We think that THRs are helping to open up the herbal category for those consumers who are more comfortable with self-select.
"We see this very much as a positive development. As a company we've strongly supported industry campaigns on THMPD, because we want to keep valuable herbals on health food shelves, but we also see a need for both approaches."