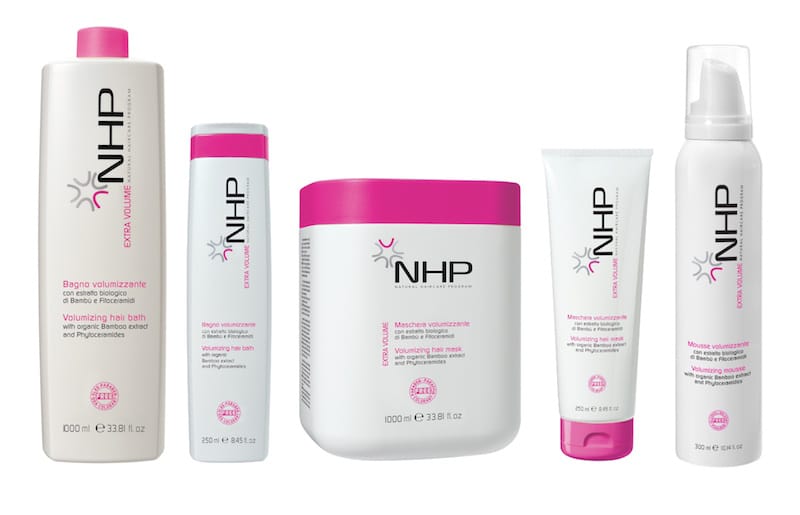 Natural Hair Program (NHP) has developed a range of volumizing hair care products designed to help hair look fuller and feel thicker.
The products are formulated with organic bamboo extract, which has re-mineralizing, toning and revitalizing properties. It is a rich source of bioavailable silica, which is needed for the production of collagen and elastin, making the hair structure more elastic.
A complex of ceramides extracted from sunflower seeds is also employed to restore the intercellular lipidic cement of the hair shaft to form a protection layer that increases moisture retention.
The range includes Volumizing Hair Bath to cleanse and fight the tendency for fine hair to become oily and heavy; Volumizing Hair Mask to deliver volume and vitality to fine, lifeless hair; and Volumizing Mousse, a light styling mousse to amplify volume and provide thickness and long-lasting support.
NHP products are distributed in the UK by Arlene (UK) Ltd.