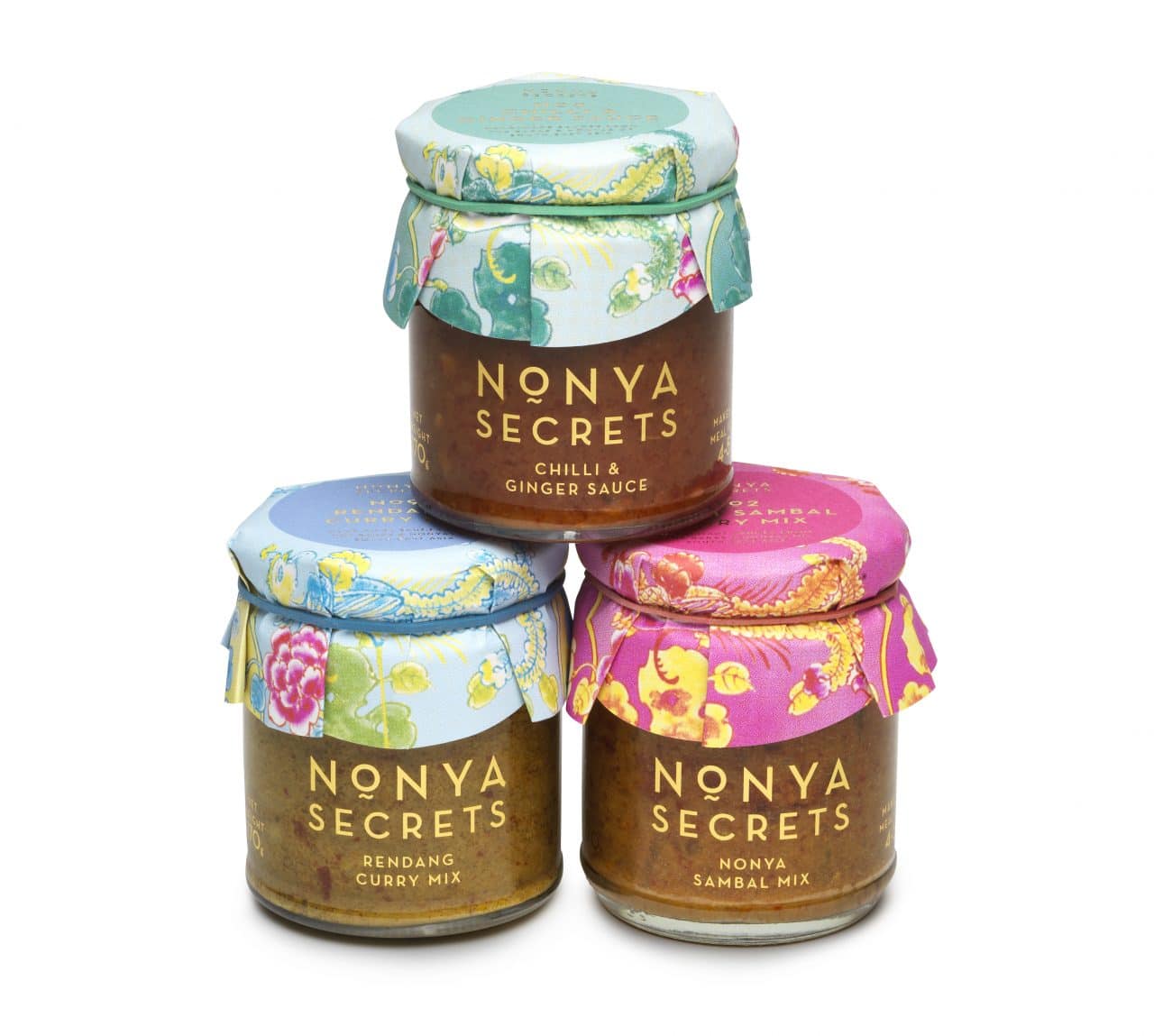 Nonya Secrets is a new company offering a range of cooking sauces and condiments, which have been developed by company founder Maureen Suan Neo.
Suan Neo was raised in Singapore where she learned to cook from her mother. After moving to London and opening a chain of restaurants with her husband, she adapted six of her recipes into a ready-to-use cooking sauce format.
The varieties include: a Sambal Curry Mix, a fragrant, citrusy mix for curries; Chilli and Ginger Sauce, suggested for use in the classic Singapore chilli crab dish; and Spicy Peanut Sauce, with flavour notes of lemongrass and galangal, which can be used as a dipping sauce or in a salad dressing. There is also a Panang Curry Mix, Red Curry Mix and Rendang Curry Mix.
"Nonya cooking blends Chinese ingredients with various distinct spices and cooking techniques used by Malay and Indonesian communities," explains Suan Neo. "There are a vast number of herbs, spices and rhizomes such as galangal, turmeric and ginger. Every ingredient needs to be carefully measured, sliced and ground to a fine texture to produce the sambals and smooth curry pastes which are then cooked so that the onions caramelise and the ingredients come together in a melange of hot and sweet and spicy. The intricate preparation of the raw ingredients is the key to each recipe's success and Nonya Secrets takes away all of that effort."
The sauces are available in 170g jars and each includes a recipe suggestion.