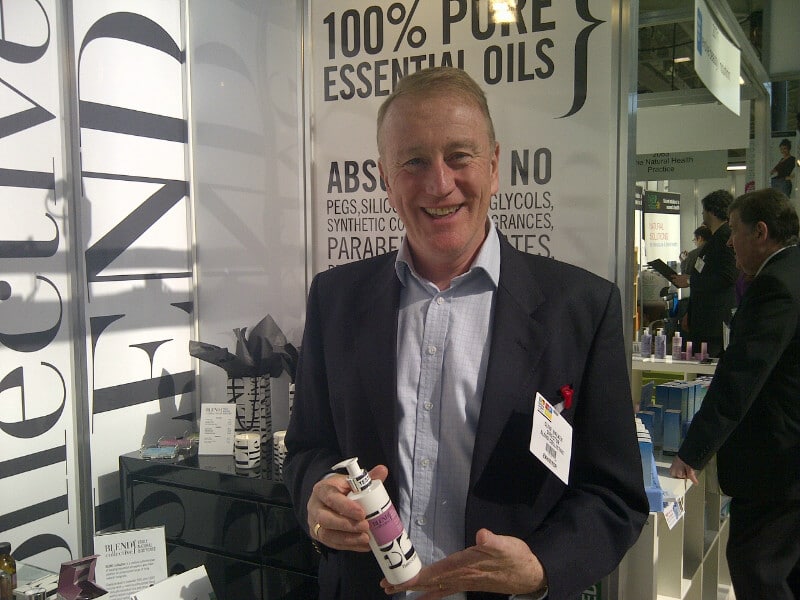 The sweet smell of success is emenating from the Natural Spa & Beauty area at Natural & Organic Products Europe courtesy of Blend Collective.
Clive Walker, who is manning the brand's stand, says that despite only launching a few months ago the response to the natural bodycare range has been "fantastic". The collection runs to 12 skus built around three key scents – each of which has been formulated by a famous expert blender.
"We're a premium product," he says.
"That's reflected in the packaging. We know that just because people want natural – that doesn't mean they want products packaged in a brown paper bag."
"Despite the recession, people want to see products that offer a real point of difference. We're truly natural bodycare, even our 'least' natural product is still 99.2% natural."