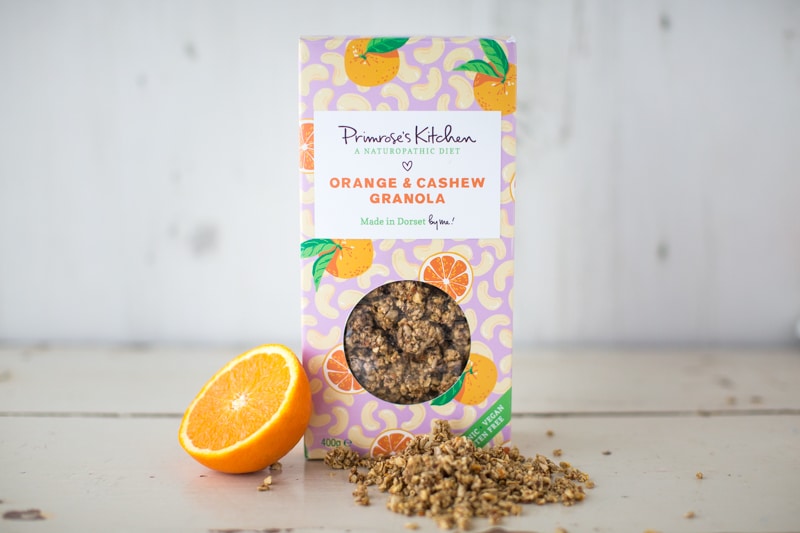 Primrose's Kitchen has expanded its naturopathic breakfast range with a new granola as well as organic oats.
The new Organic Orange & Cashew Granola combines vitamin C-rich orange, cashews, sunflower seeds, raisins, coconut pieces, cinnamon, nutmeg and Himalayan salt. The lightly toasted granola bites are gluten-free, paleo and vegan.
Primrose's Kitchen Organic Porridge Oats have been introduced following requests from customers and are milled using methods maintained since the Middle Ages.
Finally, Primrose's Kitchen has launched Organic Oatmeal & Chi, a breakfast offer combining wholesome oats with the calcium and antioxidant-rich superfood.
"I cannot stress enough the importance of a healthy and wholesome start to the day and it's with this in mind that we continue to create our breakfast products," said Primrose Matheson, founder of Primrose's Kitchen. "We've had customers asking about oats for a while now and it was a natural progression for us. We made sure that our oats were grown in Britain and we've found traditional methods of milling which we're excited to support and help the history of agriculture in the UK live on."