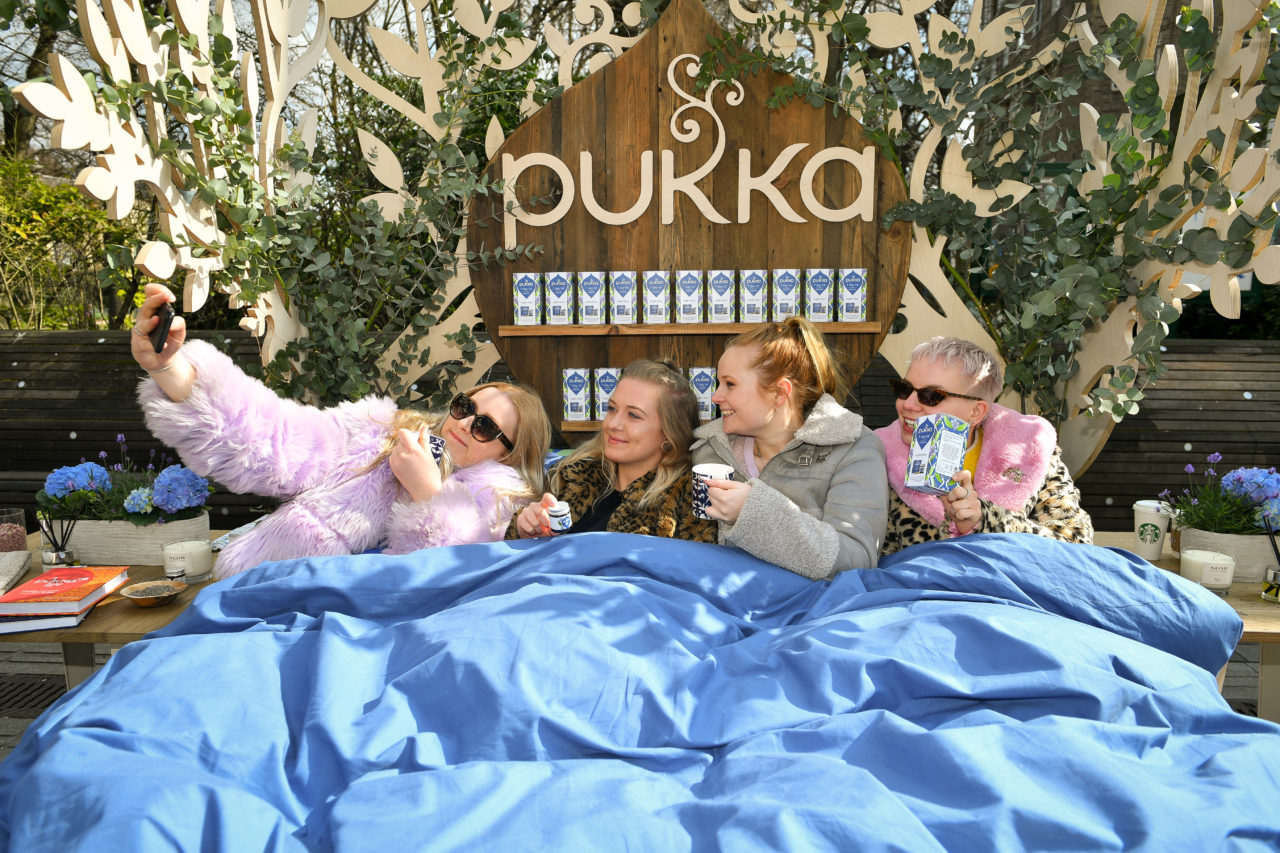 Capitalizing on the recent change of season, Pukka Herbs installed a giant bed on the streets of Brighton last week, drawing members of the public in to talk with Euan MacLennan, the brand's herbal director, about how to achieve a better night's sleep.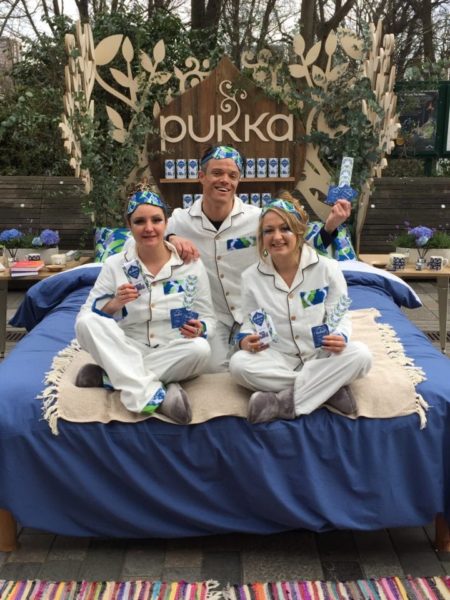 The stunt was prompted by new research from Opinion Matters, exposing Brighton as the 'worst sleeping city in the UK'. The data, gathered from over 2,000 respondents in both the UK and New York, showed that Brightonians get an average of six hours and eight minutes a night, not only failing to reach the NHS-recommended eight hours, but falling short by an equivalent whole night's sleep a week – beating New Yorkers as the 'worst sleepers'.
Positioned on Brighton's New Road, the bed attracted the attention of a broad cross-section of the local community, who stopped to discuss sleep advice with MacLennan, receive free samples of Pukka's new Night Time 7 Day Kit (comprising tea and supplements) and take advantage of a photo opportunity in the large bed.
Herbal approaches to sleep have been traditionally used to support natural functions
"Herbal approaches to sleep have been traditionally used to support natural functions," says MacLennan. "For example, valerian was originally used as a convalescent tonic to help rebuild energy … and ashwagandha was principally a restorative herb that also helps improve sleep. Flowering oats were seen as restorative sleep aids.
"Such tonics would often be combined with herbs widely used for their gentle calming benefits, for restless children, irritability and mild stresses, such chamomile and lavender. The combination of plant-based tonics and mild relaxants is an approach to sleep that crosses continents and centuries.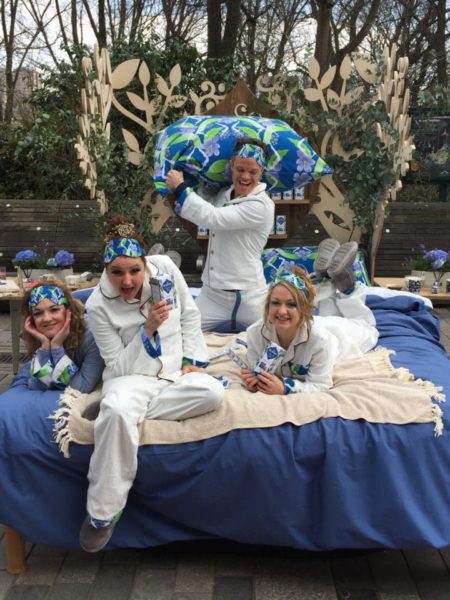 "Pukka's new Night Time 7 Day Kit in particular focuses on aiding sleep naturally using calming and relaxing tonics, having a nurturing and supportive effect on both body and mind, both of which need to be relaxed in order to sleep," MacLennan adds.
Other cities which, according to the research, feature high on the sleep deprivation scale are: Plymouth (six hours, nine minutes); Cardiff (six hours, 12 minutes); and Birmingham (six hours, 14 minutes).
Watch Pukka's short film of the event here: https://www.youtube.com/watch?v=9bit74nBbPc