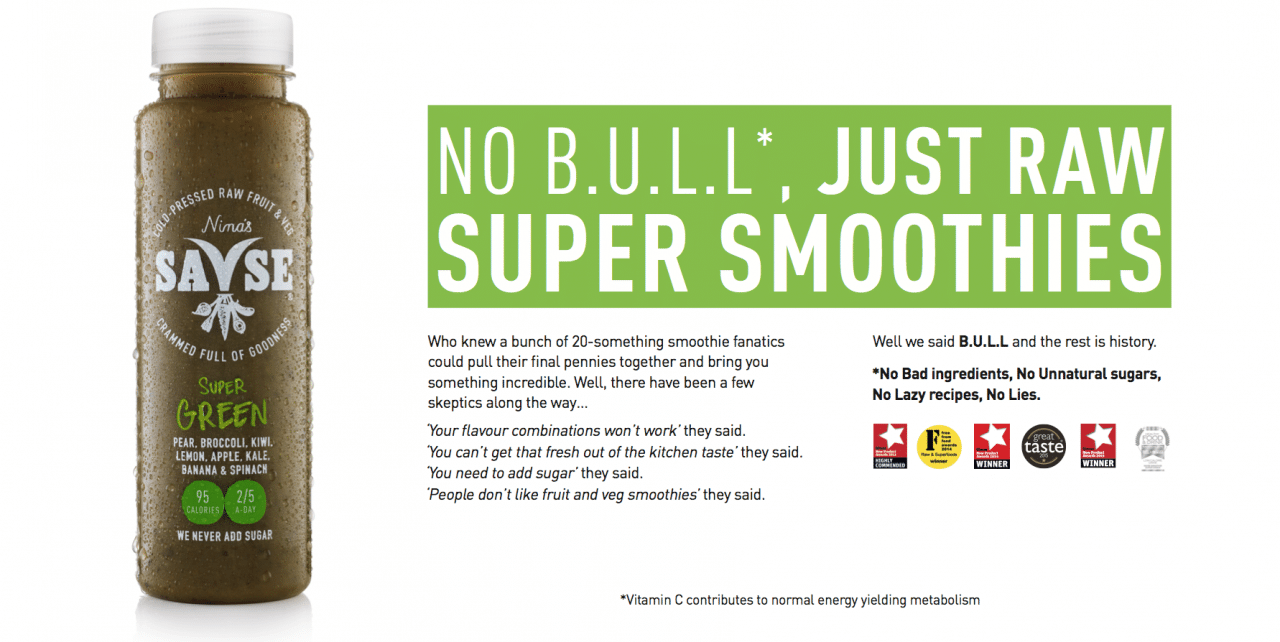 It's a busy time for natural smoothie brand Savse, which this month launched a nationwide ad campaign as well as starting a new community collaboration in London.
The £2 million No B.U.L.L. (Bad ingredients, unnatural sugars, lazy recipes, lies) campaign is live for throughout June and includes 60 London Underground stations, 40 national cinemas, and160 panels in train stations across the country, focusing on five key city stations: London, Manchester, Glasgow, Birmingham and Liverpool. The No B.U.L.L. message, says the company, sums its attitude to honesty and integrity when it comes to its product and relationships with consumers.
Savse is also on a mission to brighten up a number of public spaces in London this summer and encourage people engage in a more active lifestyle. With this in mind has teamed up with GoodGym, a community of runners who combine good deeds with their workouts, to give a London adventure playground a fresh makeover.
CEO and founder, Guka Tavberidze, expressed his passion for the project: "Here at Savse we stand for health and honesty. Our products are crammed full of goodness and our consumers' wellbeing is of the utmost importance. That's why we've decided to go one step further and take it to the streets – we want to make a real difference by making a healthy lifestyle accessible for all."