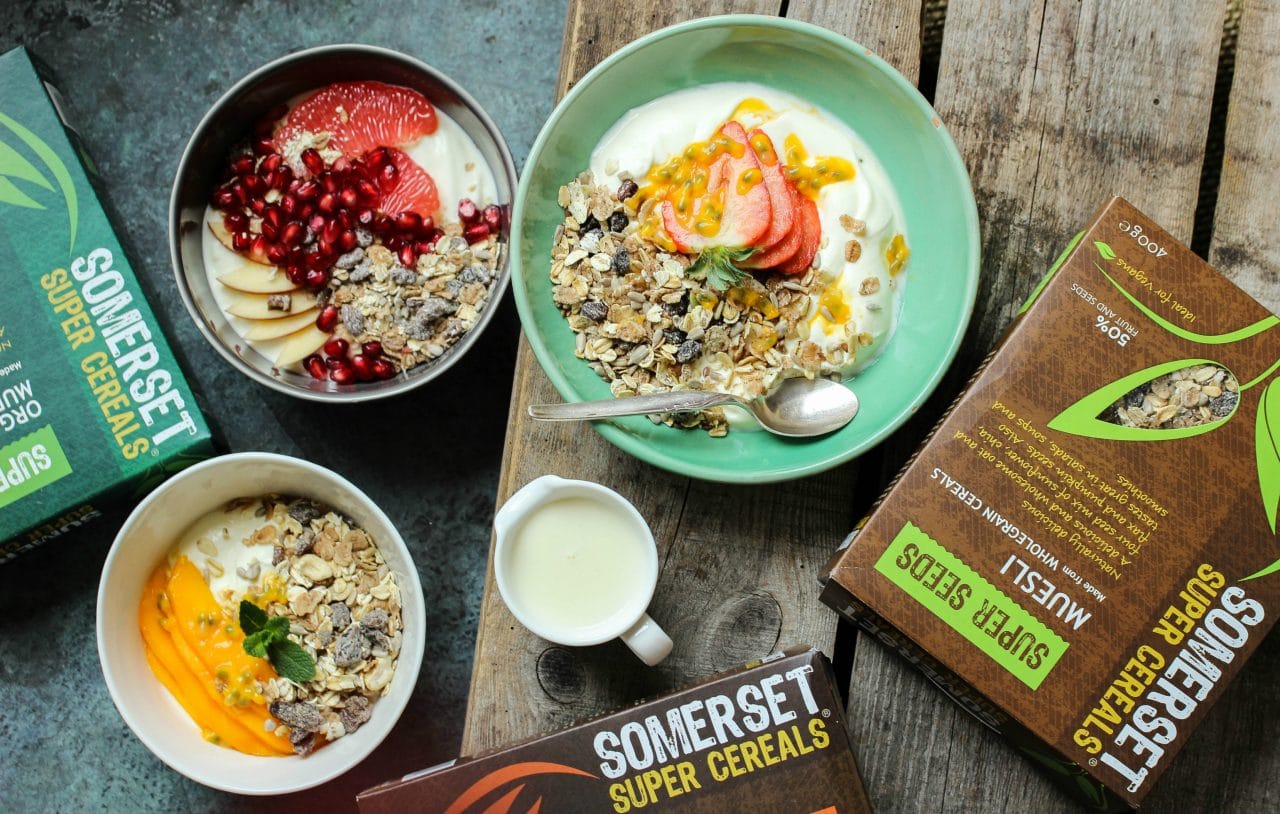 Somerset Super Cereals is a new breakfast brand created by Alara Wholefoods' founder Alex Smith.
Blending oats, seeds, dried fruits and nuts, the Somerset Super Cereals range comprises four products: Super Fibre Muesli; Super Seeds Muesli; Super Nutty Muesli; and Honey Crunch Granola.
Super Fibre Muesli is an all-organic mix of oats, sultanas, malted wheat flakes, sunflower seeds and dates. The high fibre content ensures slow sugar release for sustained energy levels.
Super Nutty Muesli is a mix of oats, wholegrains, juicy dried fruits and crunchy nuts and seeds.
Super Seed Muesli contains a four-seed mix of sunflower, chia,  pumpkin and linseed. These first three varieties have no added sugars, are oil-free and suitable for vegans.
Honey Crunch Granola blends oven-baked honey oats, sunflower seeds, linseeds and raisins and is suitable for vegetarians.
All the ingredients are ethically sourced and are 100% natural.