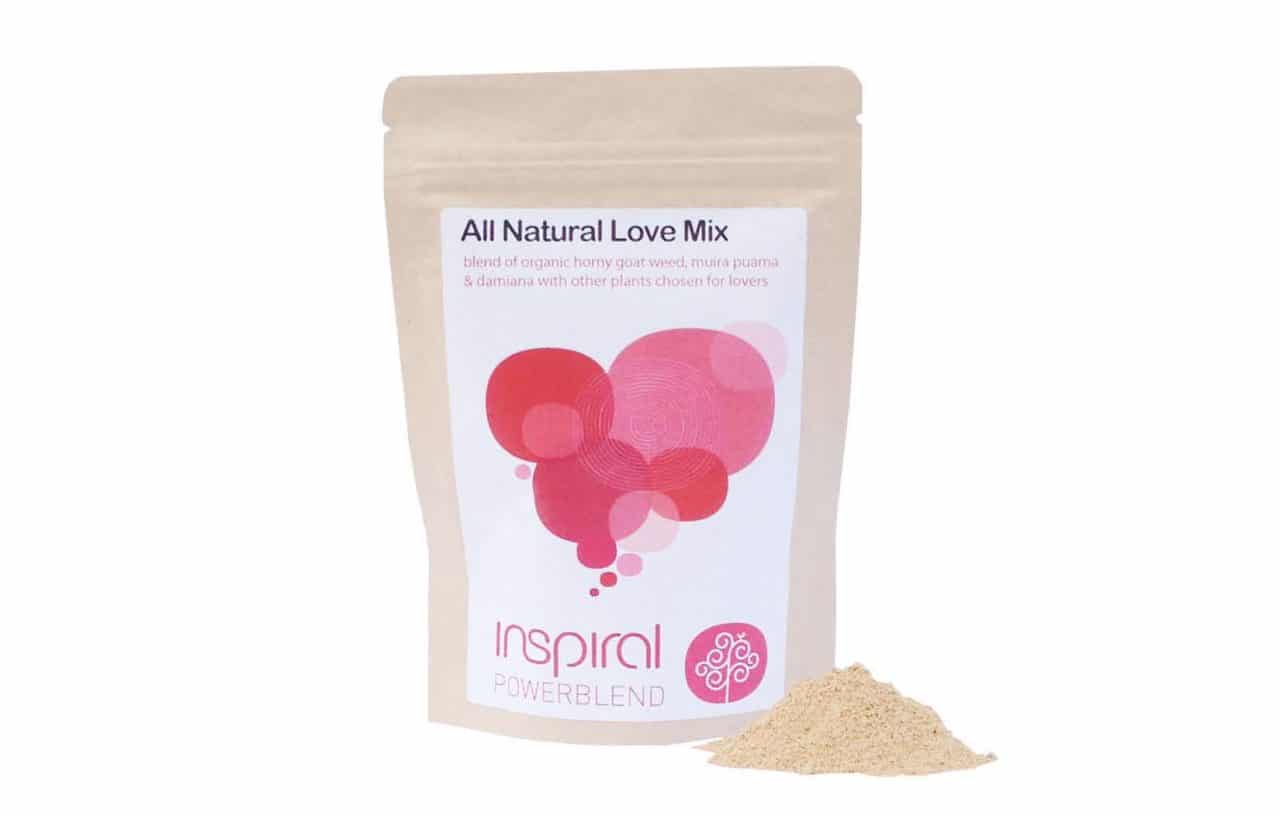 In time for Valentine's Day, a new powerblend has been launched by inSpiral Vision which aims to put a sparkle in the eye and 'gusto below the beltloops!'.
The All Natural Love Mix comprises plant extracts selected from around the world for their reputation and traditions of enhancing sexual health in both men and women.
The natural blend is 73% organic and combines damiana, maca, beetroot, muira puama, catuaba, clavohuasca and horny goat weed in a formula designed to increase libido, sexual sensitivity, stamina and sexual pleasure by acting to support hormonal health, the nervous system or cardiovascular health.
The packaging includes a recipe for a Tantraberry Smoothie on the back to get your customers in the mood.