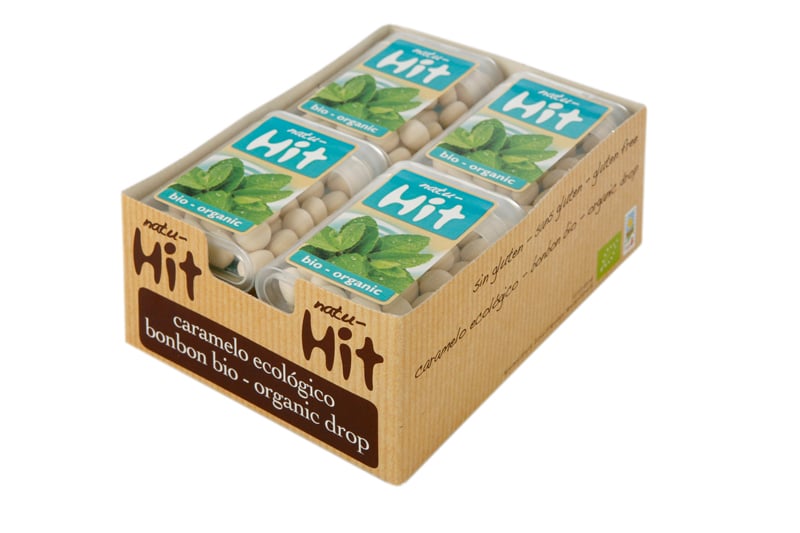 The organic 'tic tac' natuhit is a big hit in Europe, available in France, Germany, Holland and other markets right across the organic sector – a neat example of a very well packaged and obvious organic product. 
Now natuhit is hitting British shelves with an RSP is £1.45 making it compelling impulse buy at the till.
The organic advantage is absolutely no nasties, chemically derived tastes or preservatives. It's described as having a conventional taste too – another plus – except the red fruit which is pleasantly bitty containing an amazing 43% of real red berries. Mint and licorice are described as having "precisely a tic tac-like taste".
UK distributor Organico says that Planet Organic, Realfoods in Edinburgh, and Earth Natural in Kentish town and the "famous Crouch End Budgen's" (really?) are already trialling the range – with a dedicated display and free sample stock.
Retailers can write to [email protected] to request a free mixed sample case.