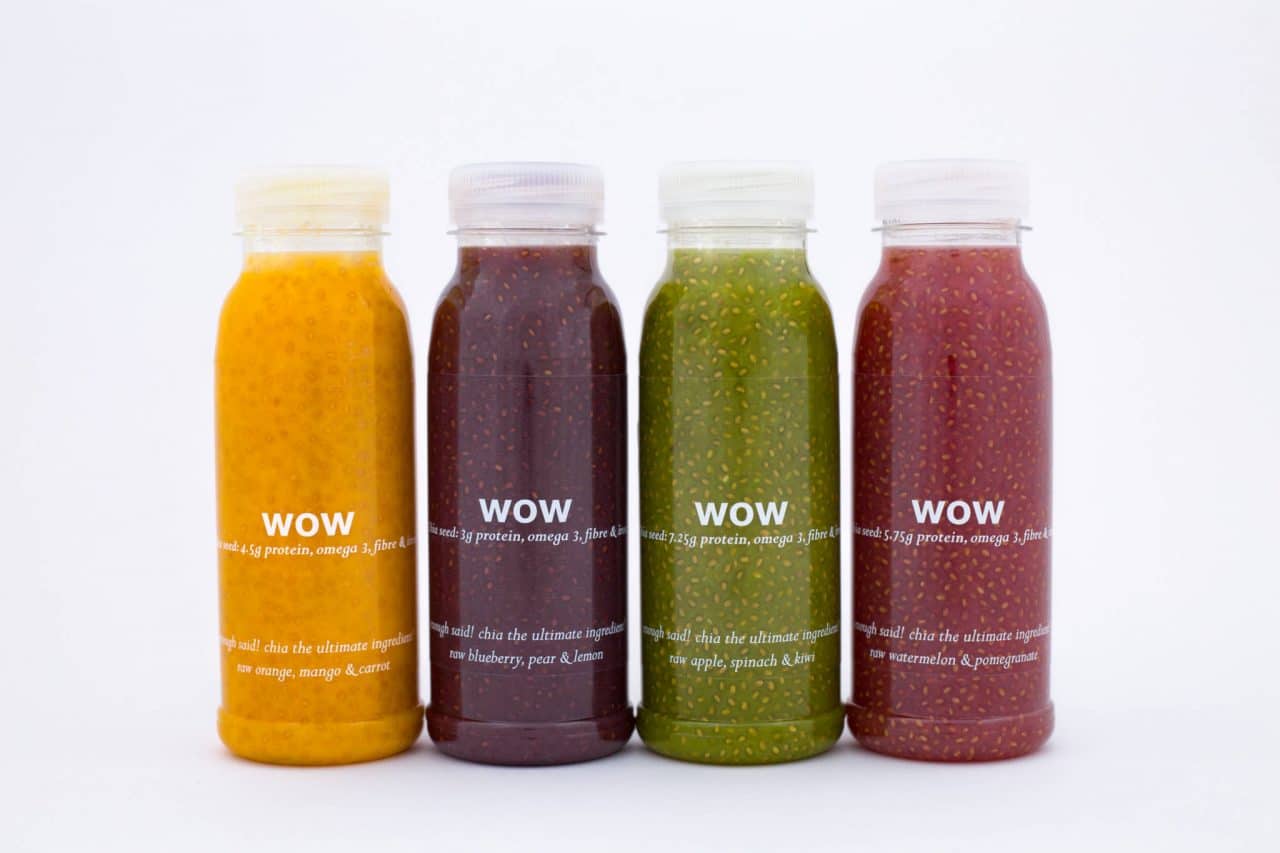 London-based Wow Food & Drinks has created the first chia seed-based drink in Europe.
The 100% natural wow range is made by combining cold-pressed fruit and vegetables with hydrated chia seeds; the drink is then high pressure processed to preserve the goodness.
The four-strong offer comprises: Watermelon & Pomegranate; Orange, Mango & Carrot; Apple, Spinach & Kiwi; and Blueberry, Pear & Lemon.
Each bottle of raw wow contains 11.36g of chia seeds, delivering protein, fibre, omega-3s and iron.
The brand was founded by Oliver Dickinson and Rory Paterson who aim to disrupt the drinks market through what they describe as a bold approach to product innovation.
Commenting on the launch, Paterson says: "The original concept for wow came from a desire to share the incredible health benefits of chia seeds, especially when paired with the nutritional powerhouse offered by cold-pressed fruit and vegetables. We want to make people feel amazing and inspire them to be amazing every day."
Wow Food & Drinks, which has adopted the tagline 'Made Amazing', is the first company in Europe to be granted FSA approval to produce chia-seed based drinks.