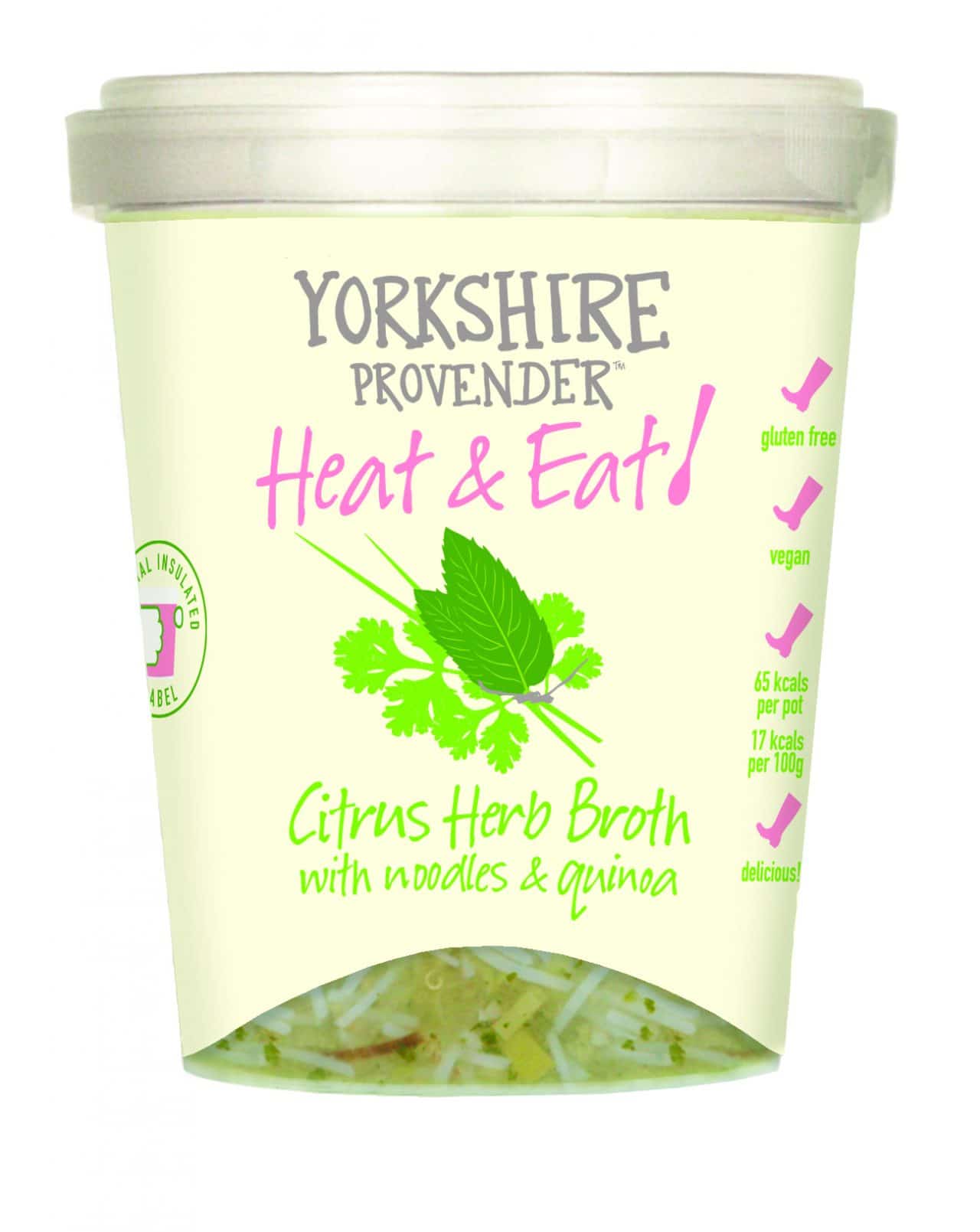 The latest offer from small-batch natural soup company Yorkshire Provender is a range of single portion soups aimed at the convenience market.
The 380g pots feature insulated sleeves for microwave heating and are available in three flavours: the newly launched Citrus Herb Broth with Noodles & Quinoa – at 80 calories a pot it is also suitable for vegans; Pea & Fresh Spinach Soup with Fresh Mint which can be served hot or chilled; and the family favourite Roast Chicken Soup & Traditional Vegetables.
Yorkshire Provender soups are gluten-free and contain no added sugar, corn flour, preservatives or hydrogenated fats.