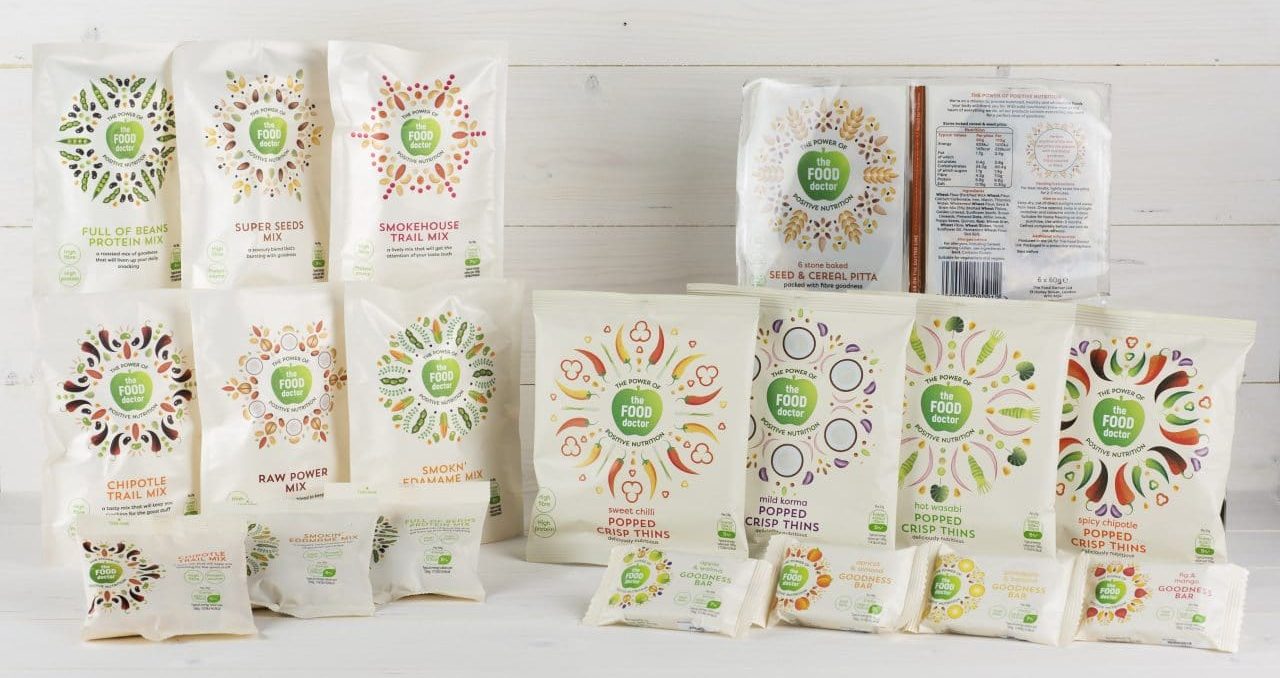 Healthy snacking brand The Food Doctor has revealed a brand new look as part of the company's biggest ever revamp.
The rebrand has introduced a more vibrant and consistent design across its packaging and new website which aims to provide better visual stand-out while clearly communicating the ranges' flavour combinations, wholesome ingredients and key nutritional values.
The brand proposition 'The Power of Positive Nutrition' is being driven by an extensive media campaign, sampling events, advertising and digital activity.
The official relaunch party included sessions with TV personality Dr Pixie McKenna, celeb personal trainer Shona Vertue, star yoga teacher Steffy White and The Food Doctor's in-house nutritionist Gemma Shorter.
The Food Doctor has also introduced a six-strong Snack Mix range: Full of Beans Protein Mix; Raw Power Mix; Smokin' Edamame Mix; Smokehouse Trail Mix; Super Seeds Mix; and Chipotle Trail Mix.