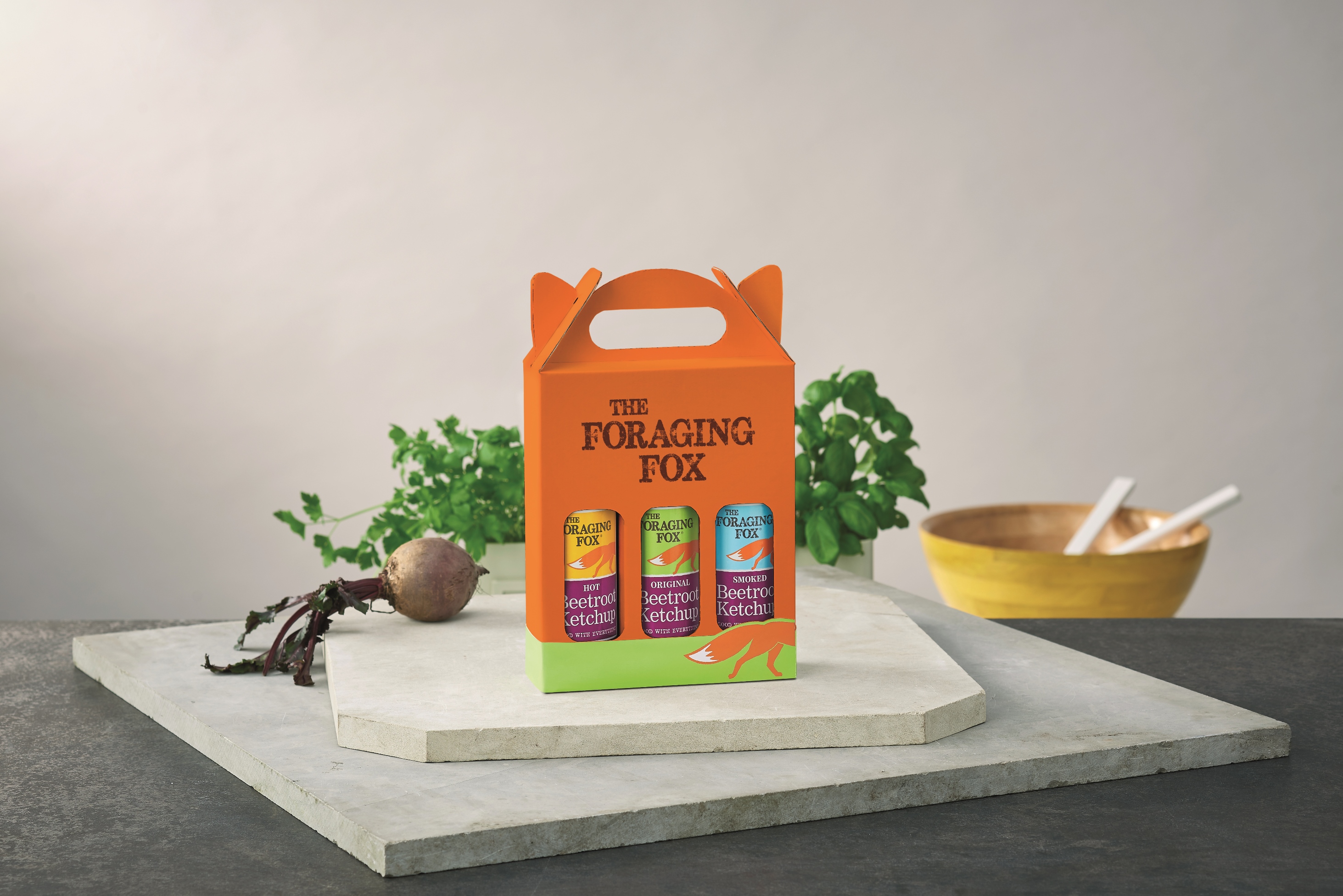 The Foraging Fox has introduced a food-gifting element to its range in the form of the Fox Box.
The gift set features 255g bottles of the brand's three award-winning Beetroot Ketchups – Original, Smoked and Hot – packaged in an eye-catching orange box and complete with fox-like pointy ears.
Original Beetroot Ketchup harnesses the natural flavours of beetroot and apple with a hint of spices; Hot combines subtle chilli-infused beetroot with the earthy warmth of horseradish; and Smoked features the sweet, earthy tones of beetroot with a rich natural smokiness.
The ketchups are made using only natural ingredients, are gluten-free and vegan.
"For the past two years we've been incredibly focussed on establishing a strong retail presence for the brand," says company co-founder Frankie Fox. "In that time, we've secured four distribution partnerships in the UK and have listings with over 1,000 independent stockists. Since introducing the newer Smoked and Hot variations, it's emerged that there's an equal split, as to who prefers which ketchup – so it's long been our intention to package all three as a complete set. Additionally, the market for food based gifting has expanded dramatically and we regularly receive requests for our ketchup to be included in other business' hampers. Hence, the launch of our own dedicated gift range. Just as people love the variety in a box of chocolates – I'm sure the same will be true of a box of foxes!"