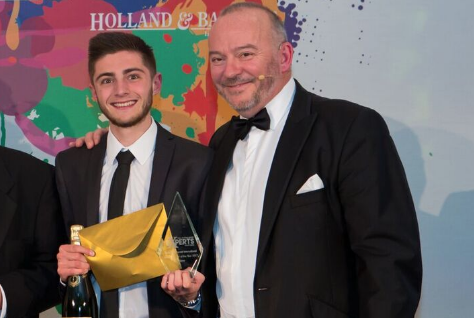 Jordan Smith from Doncaster has won Holland & Barrett's (H&B) Manager of the Year award and aged just 21 years-old, Smith is the youngest ever winner.
"The team spirit and rewards schemes that Holland & Barrett offer are awesome, there's no zero hours like other retailers, and I think awards like these prove that if you work hard from a young age, you will get noticed," says Smith.
Five over winners were also announced at the Awards:
Edgware resident Ditin Solanki, 47, was named Area Sales Manager of the Year, while 28-year-old Nicola Waterson from Fife received Sales Associate of the Year.
Store Support Member of the Year went to Tammy Gee, 42, from Nuneaton, and 33-year-old Susan Pointon won Supervisor of the Year for her work in the Stourbridge store.
Finally, Portsmouth resident Mathew Cross, 47, was named Holland & Barrett's Regional Manager of the Year, deeming the win the proudest moment of his 30 year-long retail career.
Competitors competed in regional heats before being invited to the 'Hall of Fame' final, at which more than 200 H&B managers, supervisors and store-associates competed.
Attendees took part in five challenges that tested their health and nutrition expertise, alongside their teamwork and leadership abilities. The two-day event saw award nominees take part in fun and interactive tasks ranging from a problem-solving treasure hunt to a Dragons' Den style product investment pitch in front of H&B buyers.
All six winners taking home a five-star, all-expenses paid trip to Las Vegas.
"Holland & Barrett as a business has gone from strength to strength in recent years, developing from a high-street retailer into a global omnichannel business, and I firmly believe that success like this can not be achieved without a world-class team behind us," says Peter Aldis, Holland & Barrett International CEO. "The way we work as a team ensures that we are all winners, but we like to reward our employees who demonstrate a real commitment to our customers and understanding of our core values. This year's trip to Vegas is our way of saying thank you for all their hard work."