Natural Products News shines a spotlight on a handful of the latest launches, campaigns, award wins and more from natural and organic brands and businesses.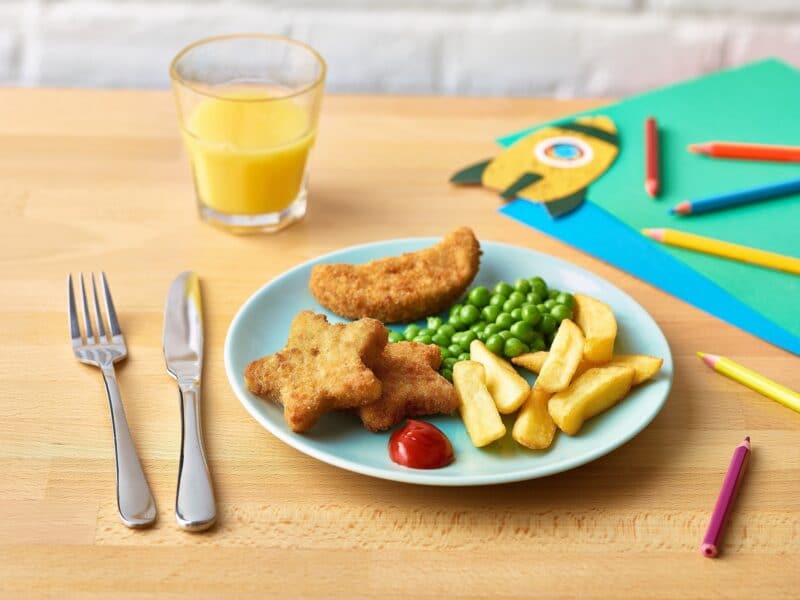 Following the success of its Popcorn Chick'n earlier this year, international vegan food brand The Fry Family Food Co is launching two new frozen Chick'n products into over 600 Iceland and The Food Warehouse stores. Fry's 'out of this world' Stars and Moons are designed for families looking to inspire little ones to try more plant-based foods and are packaged in a bright box with a design featuring the story of Charlie the Chicken and his quest to travel to far-off galaxies. The handy cut-out-and-keep rocket aims to keep kids entertained while tea is in the oven. Made with Fry's Chick'n style filling and crumb-coated, they are ready from frozen in just ten minutes. New Chick'n Fillets (2x90g fillets) are suitable for a wide range of family recipes and occasions and can be eaten as a whole fillet or sliced for fajitas and stir-fries.

Weleda has launched a line of new plastic-free 75g Shower Bars which last for the equivalent of two 150ml washes. The ergonomically-shaped oval bars create a soft, creamy lather to leave skin feeling pampered using sustainably sourced vegan ingredients including organic shea butter. The NATRUE-certified mood-enhancing Shower Bars are available in Ginger & Petitgrain (refreshing and invigorating); Ylang Ylang & Iris (balancing and harmonizing); Lavender & Vetiver (soothing and relaxing); Geranium & Litsea Cubeba (uplifting and refreshing). "It is exciting to see the public embracing solid bar formulations … in a move towards greater sustainability and to reduce both packaging and water," says Weleda MD, Jayn Sterland. "The younger generation in particular is really good at embracing retro ideas … They love the minimalist eco packaging of solid bars which is neat for travelling or packing in an overnight bag, and presents no issues with recycling."

The Simple Root is a new line of 100% plant-based products which champion humble root vegetables as the main ingredient. The brand is launching with four fresh cooking sauces: Creamy Pesto Style, with over 70% less fat than the UK market leading pesto; Truffle & Ch**se Style; Spicy Satay Style; and Creamy Simple White Sauce. The Simple Root line has been developed using a patented technique which transforms British-grown potatoes and other root veg into a naturally creamy alternative to dairy. Each sauce is made of at least 50% root vegetables along with other plant-based ingredients, herbs and spices. The range is sustainable option thanks to the low water intake and reduced CO2 footprint of the root veg. The Simple Root range will expand over the next 12 months to include plant-based dips, cheeses and desserts.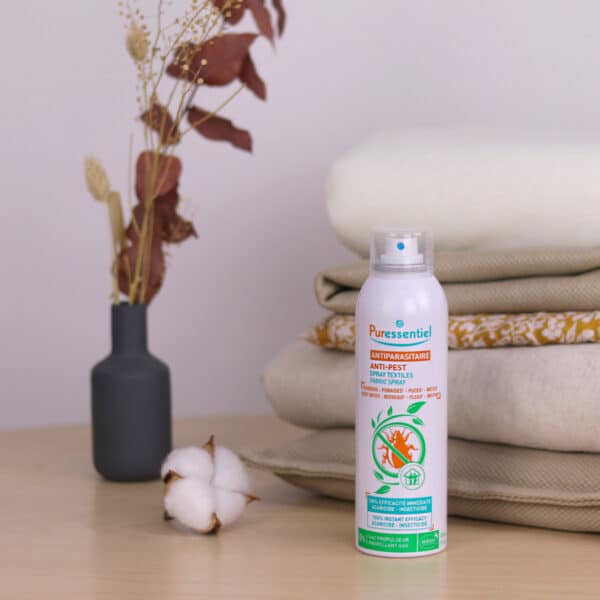 New Puressentiel's Anti-Pest Fabric Spray kills and staves off house pests the natural way, helping to improve the health of consumers' homes. Containing palmarosa essential oil, the spray can be used on home textiles such as bedding, mattresses, sofas and cuddly toys. The Puressentiel Anti-Pest Fabric Spray kills and prevents reinfestation with mites including Dermatophagoides pteronyssinus, the main dust mite responsible for allergies, and helps kill other common house pests such as clothes moths, fleas and bed bugs. The formula contains 0% propellant gas and leaves a fresh fragrance when used and has a multi-directional pump so it can be used in any direction. It can be used on all materials that are machine-washable at temperatures over 60°C, as well as non-washable textiles such as furniture, curtains and car seats that are at risk of infestation.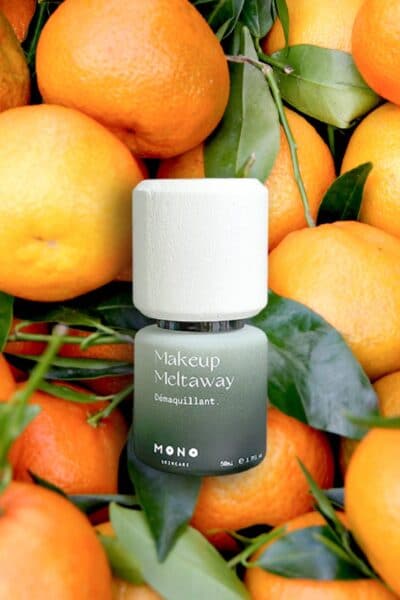 MONO Skincare ­– positioned as the world's first skincare tablets – has announced an addition to its product line in the form of Makeup Meltaway. Plastic-free, one tablet makes a full new skincare bottle; just add water. The make-up remover is designed to 'melt the day away' and can remove 'even the toughest make-up' including waterproof mascara. Makeup Meltaway is crafted with the finest quality organic ingredients, offering a blend of oils that is gentle on the skin and doesn't strip it of any moisture. The product is packed with prebiotics, which makes it particularly effective for acne-prone skin and helps with pH-balancing for a restored skin balance, texture and natural radiance. From Ingredients to packaging, the brand is committed to minimal waste – refill, save and give back – and its products are vegan and cruelty-free.