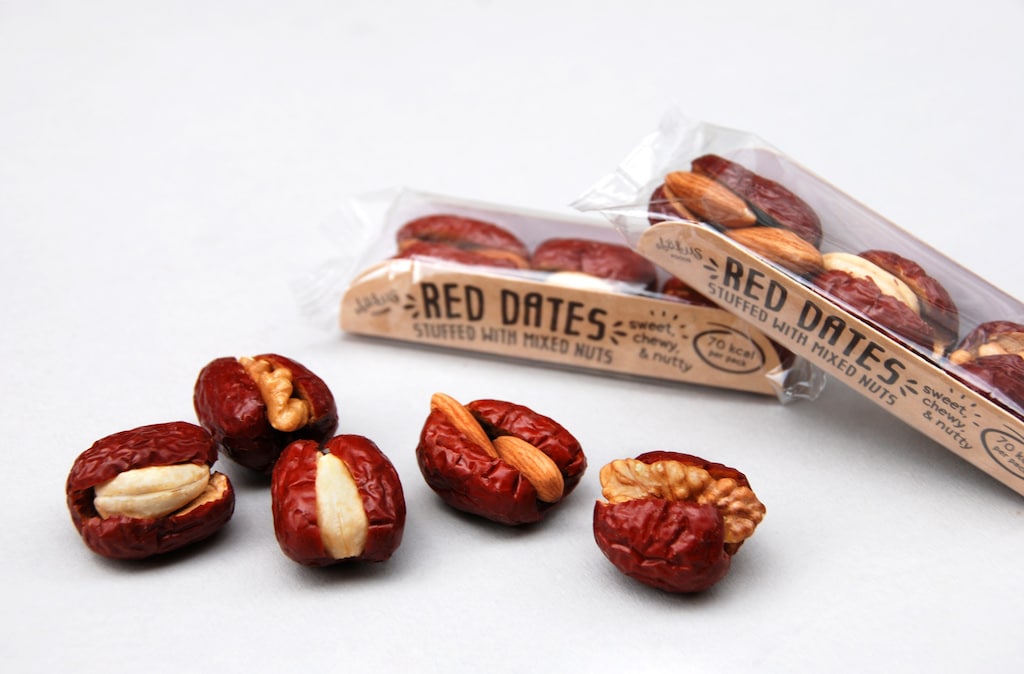 London-based healthy snacks start-up Abakus Foods has unveiled a new range of nut-stuffed Red Dates.
The four varieties comprise red dates ­– also known as jujube fruits – filled with crunchy almonds, nutty walnuts, creamy cashews, or a combination of mixed nuts.
The creamy, nutty flavour of the fillings complements the natural sweetness of the red dates, says the brand, and the snacks come in at just 70 kcal per pack, making them great for an afternoon pick-me-up, an on the go treat or for post-workout.

Abakus Foods has also introduced a smaller snack pack of its original Chewy Red Dates and Crunchy Red Date Crisps. The new packs highlight the products 'no added sugar', 'no sulphites', 'high in fibre' and 'a source of potassium' features. The whole range is gluten-free, dairy-free, and suitable for vegans.
Brand founder and director Helen Wang says: "We brought the red dates over to the UK last year and were absolutely overwhelmed by the positive response. Despite being largely unknown in the UK, people have quickly embraced the lovely sweet red dates, and our loyal following is growing each day. We are committed to bringing the highest quality products for the best value, and to make tasty and wholesome snacks more accessible to everyone."