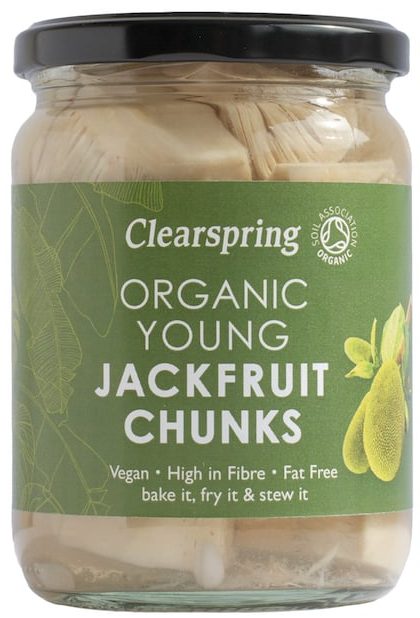 Clearspring has introduced its latest product: Organic Young Jackfruit Chunks in a jar.
The versatile plant-based ingredient, known for its unique texture and mild taste, soaks up flavours and seasonings to provide a great meat alternative for vegan dishes.
High in fibre, gluten-free and fat-free, the young, tender chunks are sourced from Sri Lanka and packaged in brine, ready to use.
Clearspring's Organic Jackfruit comes in a 500g glass jar rather than the traditional tin to help maintain the quality and full flavour of the ingredients and have a lighter impact on the environment.