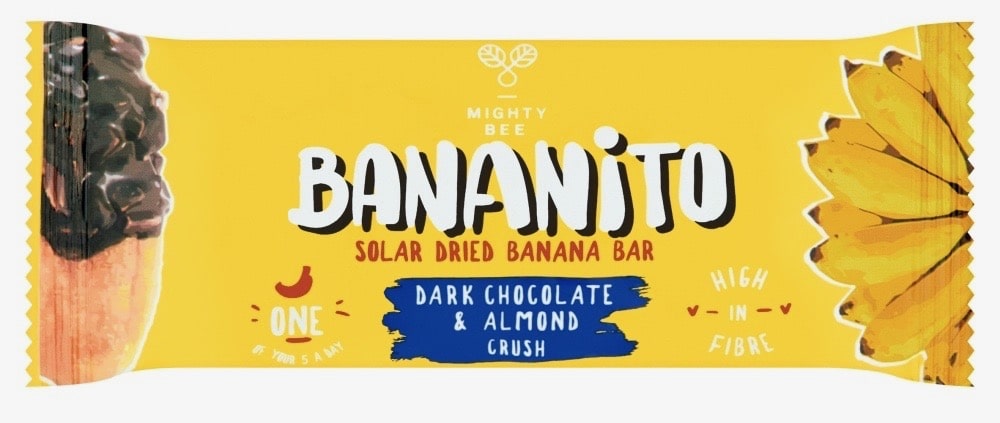 The latest product from Mightybee is Bananito, a solar-dried banana bar available in three variants: Original & Chewy, Dark Chocolate Dipped and Dark Chocolate & Almond Crush.
The vegan bars are 100% natural, gluten-free, high in fibre and potassium, low in calories and count as one of your 5-a-day.
The bananas used in the bars are the Thai Kluai Namwa Lady Finger variety, which are grown in a chemical-free environment, picked when ripe and then solar dried, allowing for a more sustainable method of production and producing a soft and chewy banana.