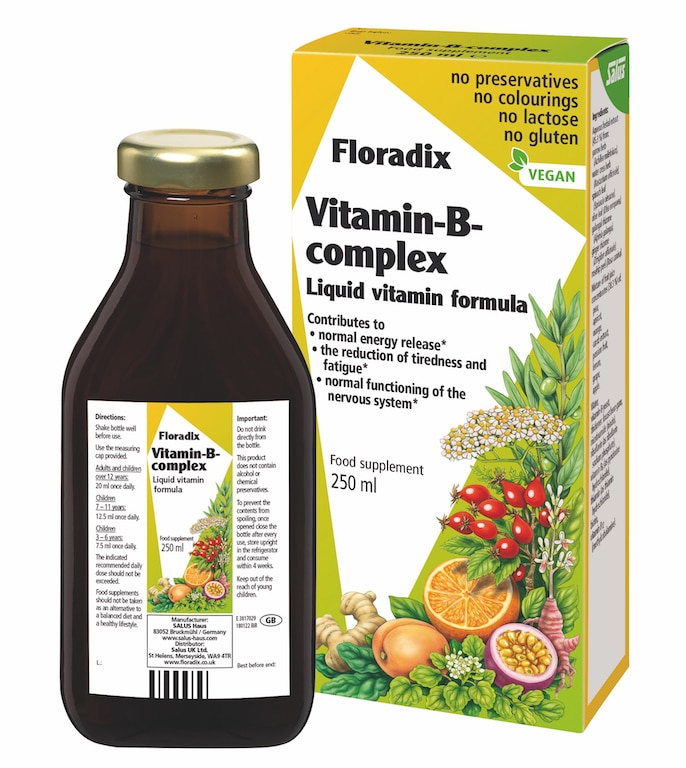 Salus UK has announced the latest addition to its range of liquid supplements: Floradix Vitamin-B-complex.
Containing vitamins B1, B2, niacin, B6, biotin and B12 the liquid is designed to contribute to normal energy release and to the normal function of the nervous system and reduce tiredness and fatigue.
Floradix Vitamin-B-complex contains orange and passion fruit to give a fruity taste, making it a pleasant alternative to conventional B-complex tablets. It is free from lactose, yeast and gluten and suitable for vegetarians and vegans.
The popularity of the Floradix brand is higher than ever, says Salus UK, thanks to its continued advertising on outdoor posters with the successful 'Tired of being tired' campaign.
The UK launch follows the success of the product in Germany. "As more and more people are now familiar and becoming fans of our brand, we are regularly asked for a vitamin B product and we are delighted that it is now available in the UK," says Salus Haus' marketing manager Stefan Wendrich.