Natural Products News shines a spotlight on a handful of the latest launches, campaigns, award wins and more from natural and organic brands and businesses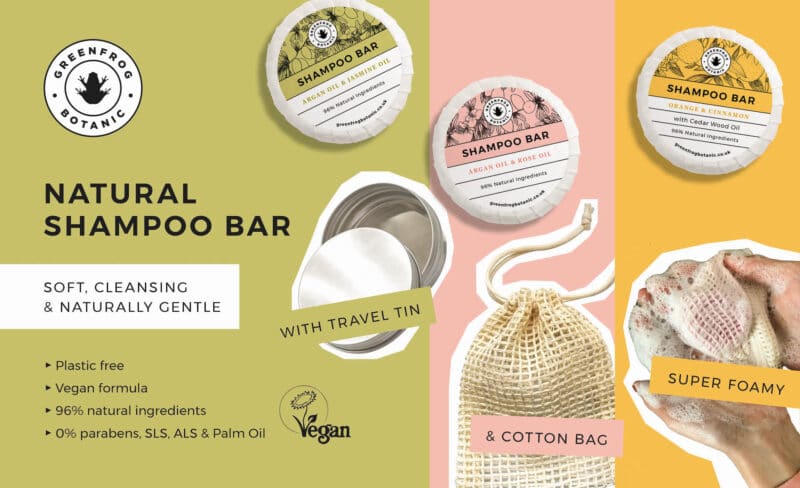 Greenfrog Botanic's latest launch is a collection of Shampoo Bars created as 'the solid shampoo that'll give liquid versions a run for their money'. Available in three different scents – Argan Oil & Jasmine Oil, Orange & Cinnamon and Argan Oil & Rose Oil – the Shampoo Bars are formulated with essential oil blends and aloe vera to not only deeply cleanse hair, but also leave locks feeling deeply hydrated and nourished. The bars are registered with The Vegan Society's vegan trademark and are completely plastic-free. Produced using 98% natural ingredients the new Greenfrog Botanic products are also free from parabens, SLS, ALS and palm oil, and are 100% degradable. The new line includes accessories for the bars, such as travel tins and hanging cotton bags.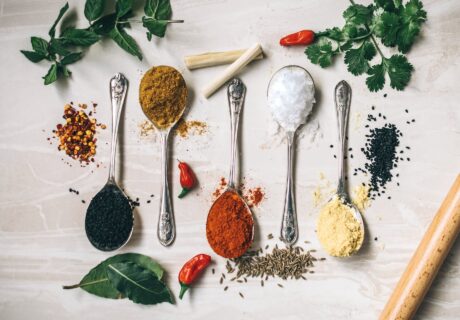 Lähde has added five new spice seasonings to its offer, ideal for street food-style dishes, informal at-home dining and summer feasting. The blends are all dry mixes, making them highly versatile for use on meat, fish, vegetable and plant-based foods, and they are available in vegan, non-allergen and organic formats. Thai-inspired Sriracha spice blend with chillies and garlic offers a zingy, spicy hit; Smoky Piri Piri is hot and aromatic with a hint of sweetness and a great addition to barbequed, griddled or grilled foods; the Bajan BBQ seasoning is a unique blend of herbs and spices with scotch bonnet peppers for a fiery kick; Lähde's Taco blend uses authentic Mexican ingredients; and Hot Wings spice blend is a sweet and spicy dry rub available in mild, medium and hot varieties.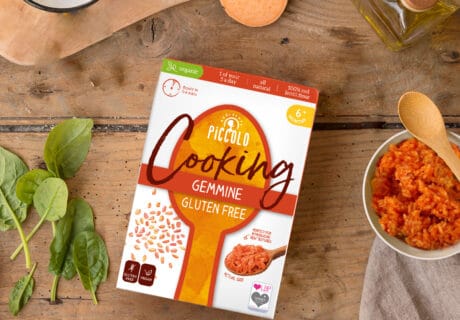 Piccolo has expanded its selection of baby and toddler foods with new products to cook at home, including with two flavoured and easy to prepare risottos, two gluten-free pasta packs made with 100% vegetables, and new stir-in sauce flavours and sizes to cater for different cooking occasions. The products include Organic Pea & Courgette Risotto; Organic Tomato & Basil Risotto; Organic Gluten Free Baby Macaroni; Organic Gluten Free Gemmine; Organic Stir-In Sauces Squash Mac & Cheese; and Organic Tomato Mascarpone Stir-in Sauce. The new SKUs are made using 100% organic produce, balanced ingredients and are low in salt and sugar. "Following a successful year in 2020 for our cooking range, we saw this 'home cooking' trend as an opportunity to increase our offering, as the need for products which support parents' cooking heightened," explains Piccolo founder Cat Gazzoli.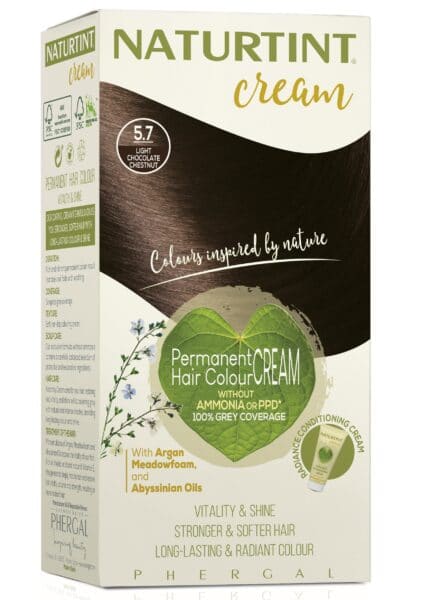 Naturtint's line of permanent hair colour creams for older hair are formulated to provide strength and softness with anti-ageing colouring. Offering 100% grey coverage, the creams restore lost vitality and shine with ingredients such as meadowfoam, Abyssinian and argan oils. Each box contains a Radiance Conditioning Cream to moisturize and soften hair after colouring. Its acidic pH is balanced with the colouring process, meaning it will close down the cuticles and lock colour in. Hydrolyzed wheat proteins contain amino acids similar to those found in hair's keratin; organic sunflower extract helps prolong colour by protecting the hair from environmental damage; and organic linseed extract and lemon fruit water moisturize, soften and refresh hair. There are eight shades to choose from including Dark Chestnut Brown, Ebony Black, Dark Blonde and Golden Blonde.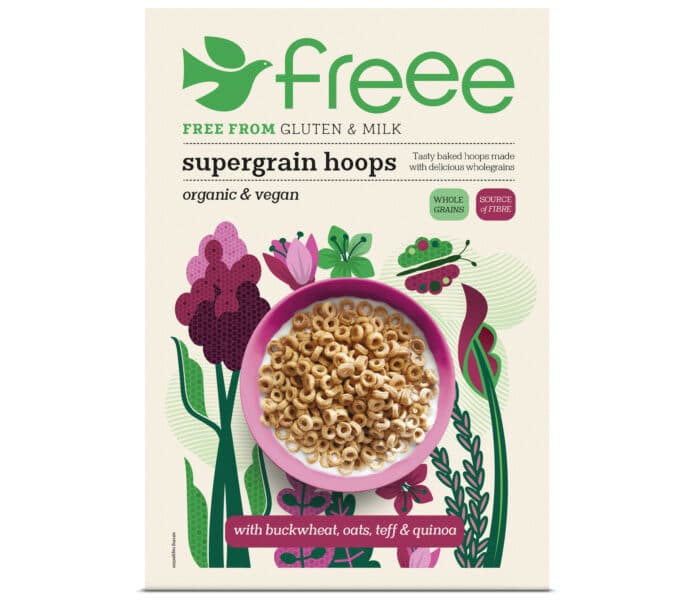 FREEE has introduced two new gluten-free vegan and certified organic breakfast cereals: Fruit & Fibre Flakes and Supergrain Hoops. High in fibre and containing crunchy toasted breakfast flakes mixed with coconut, banana, sultanas and apple, FREEE Fruit & Fibre is the only certified organic and gluten-free fruit and fibre cereal in the UK, says the brand. It contains no nuts or any of the top 14 allergens. FREEE Supergrain Hoops is made with supergrains including buckwheat, oat, teff and quinoa, lightly coated in organic syrup and toasted. A source of fibre, the cereal contains no nuts or soya. "Our new cereals offer people a convenient and tasty way to increase their fibre intake and are also gluten-free, organic and vegan, so we expect the launches to entice new health and environmentally conscious consumers into the market," says FREEE founder Clare Marriage.