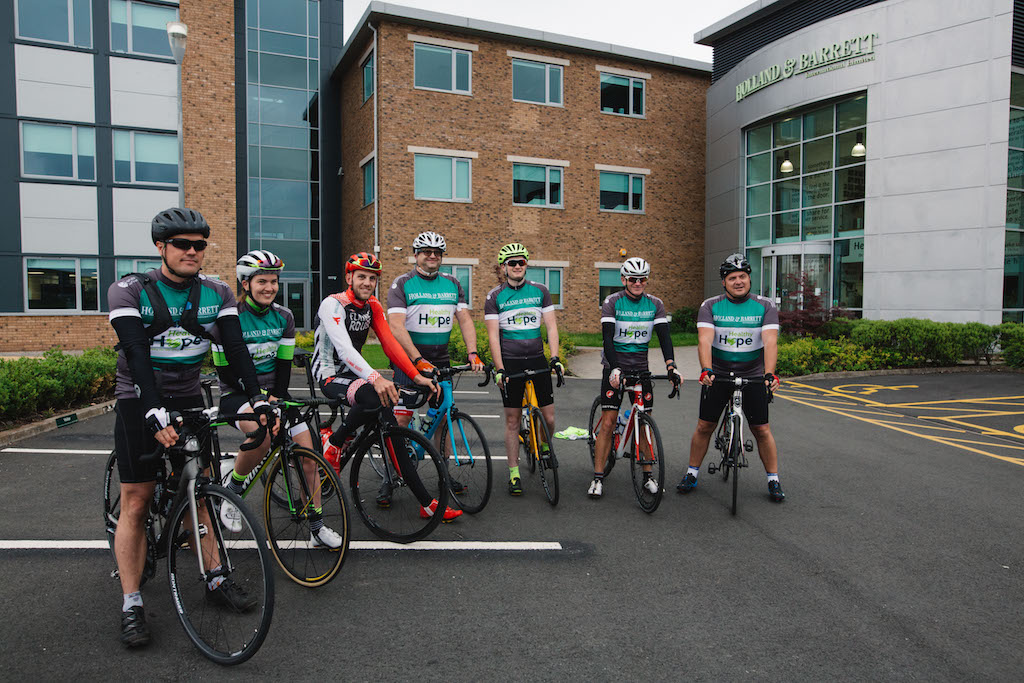 Seven employees of Holland & Barrett (H&B), as well as a number of key suppliers, have managed to cycle nearly 300 miles from Nuneaton to Amsterdam in three days.
The Office 2 Office challenge raised money for several charities in the UK and Holland, including Birmingham Children's Hospital, Make Lunch MK, The Pink Ribbon Foundation and Cancer Research, with each rider dedicating their efforts to a charity close to their heart.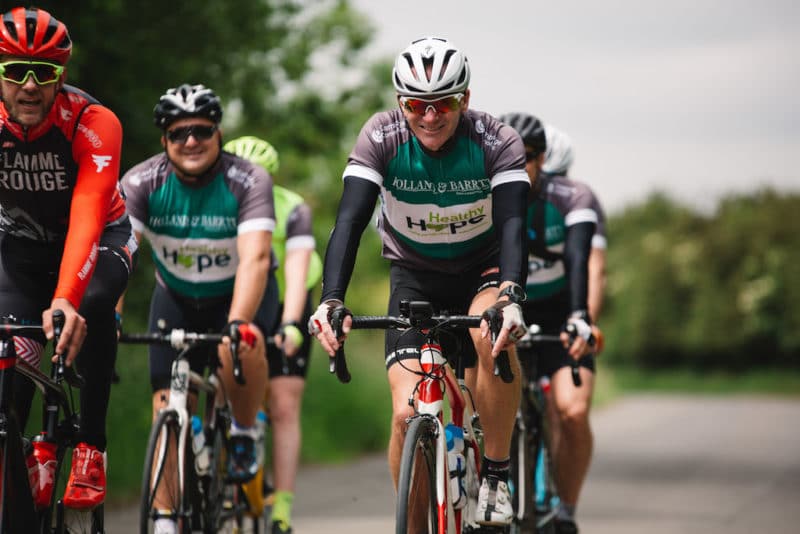 The starting point of the bike ride was H&'s head office in Nuneaton and the destination was its Amsterdam office. The cyclists, chaperoned by Flamme Rouge racing team, rode to Harwich before hopping on an overnight ferry to Holland, where they were met by their international colleagues on the last leg of their journey to Amsterdam.
All amounts raised by the riders were matched by H&B's Healthy Hope foundation, which helped to bring the charitable total to £56,000. Suppliers also helped by donating supplements and equipment. "Our suppliers CCL, Grenade, USN and River have been fantastic supporting the whole event and the team. We couldn't have made it through without them and can't thank them enough," says Chris Keen, H&B's chief financial officer.
All seven riders were delighted with their achievement. Employee Rich Lallo was riding for The Jake McCarthy Foundation: "I was riding for Jake – a friend of mine who sadly passed away in 2012 from an undiagnosed brain tumour. The charity was set up to help raise awareness of the symptoms of brain tumours and ensure early diagnosis. I am immensely proud of the cycle ride, it was a tough challenge but so worth it when I think of all the money raised for Jake's charity."