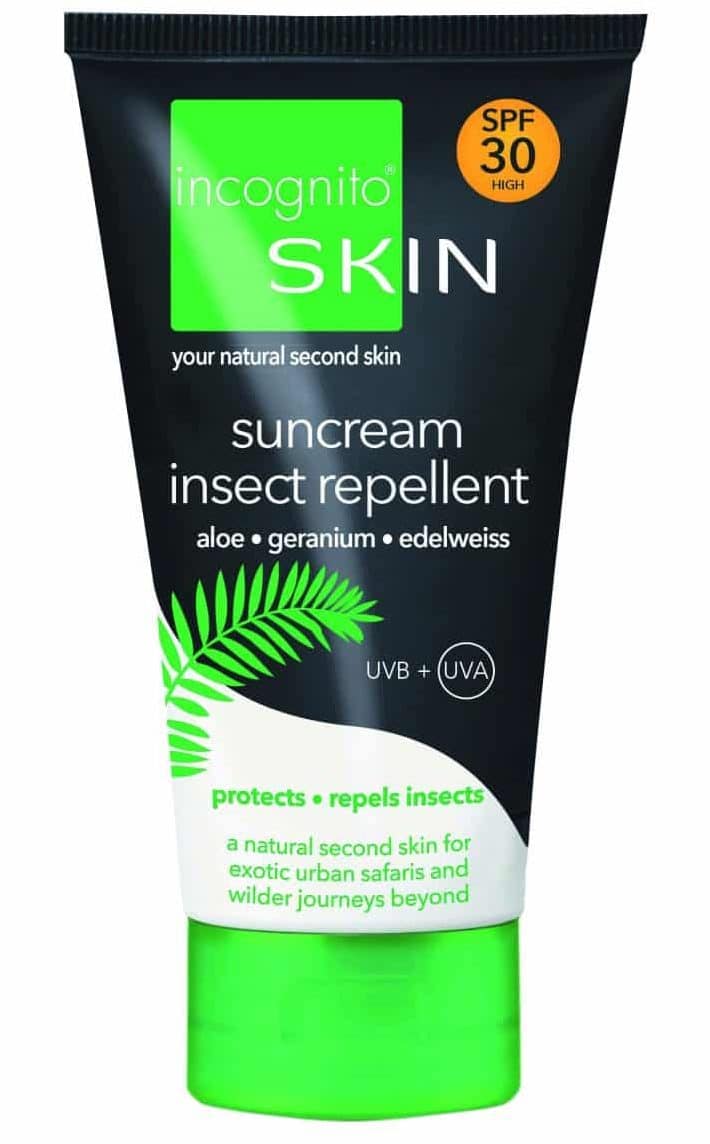 Incognito is launching an improved version of its Second Skin Suncream in May, ready for the 2018 holiday season.
The newly formulated triple-action sun cream, insect repellent and moisturizer will now provide SPF 30 UVA and UVB (broad-spectrum) protection and is clinically tested to be 100% effective for over five hours against mosquitoes that can carry dengue, chikungunya and zika. It is also water resistant.
"We have listened to feedback on our SPF25 and have improved the formulation so it's now even more effective and has a higher SPF," explains incognito CEO Howard Carter. "Uniquely, it also provides 100% protection from mosquitoes for over five hours and 88% after eight hours according to scientific testing."
The COSMOS natural certified cream has a non-greasy formulation with a light citrus fragrance and is suitable for children aged two-plus. The active ingredient, PMD, is recommended by WHO, NHS, Public Health England and NaTHNaC.
The Suncream is packaged in renewable source sugarcane plastic, which significantly eliminates the carbon footprint of the product – every kilogram produced prevents 4.6kg of carbon dioxide entering the atmosphere.
Incognito Second Skin Suncream will be available in an updated 150ml tube and is backed by a national PR and advertising campaign and point of sale materials.