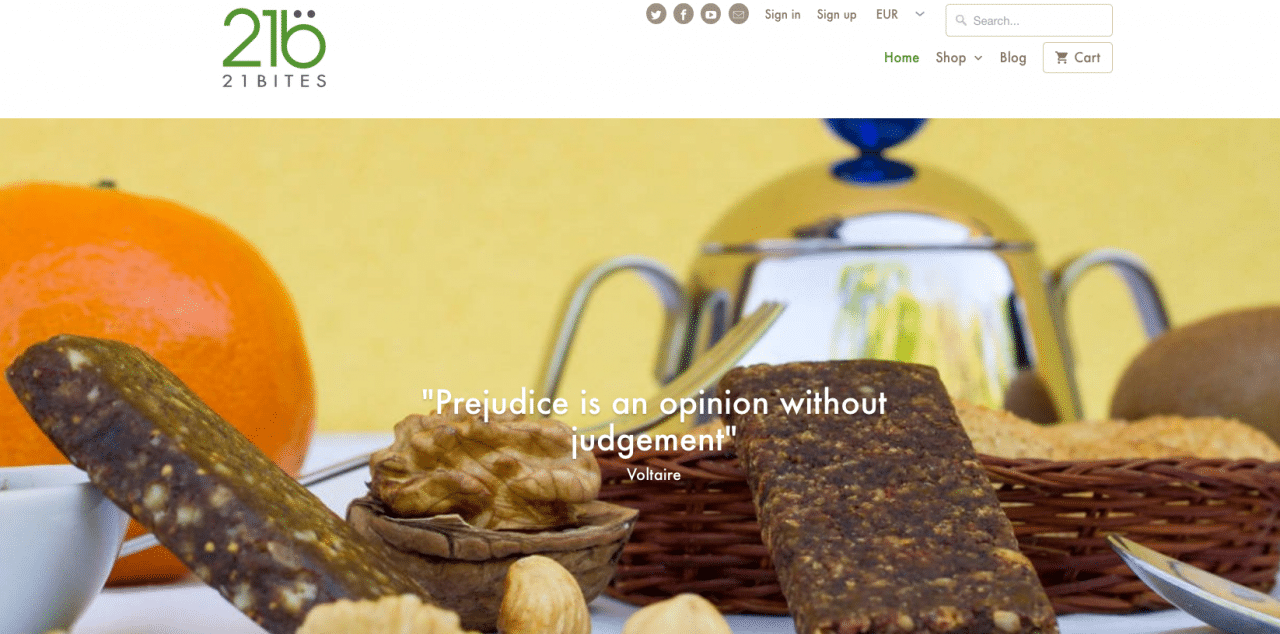 Fucibo Co has launched 21 Bites, a new online portal selling insect-based products, claimed to be the first of its type in Europe.
After realizing that this emerging industry was growing as fast as media and consumer interest, co-founder Davide Rossi initially started a blog to inform the public in his native Italy about entomophagy.
"I had in mind the idea to bet on a commercial development of my interest, and shortly after that I met the right people to partner with; people who shared the same opinion about the future of the sector. That little idea became something bigger, and now 21bites is open. It took a lot of work, but we're really satisfied."
The site currently offers energy/protein bars, snacks (dehydrated and spiced whole insects), pasta, sports supplements, and in the coming weeks it will expand its offer to include flour, crackers, biscuits and chocolate. Initially only European brands will be sold on the site, such as Jimini's, Micronutris, Italbugs, Gryo, Eat Grub, Kreca and Crické.
The company is already planning for the future, working towards offering 100% Italian-made entoproducts, offering products from outside the EU, and increasing its selection with superfoods.
Although Rossi feels it's still too early to have a clear idea of market share per country or geographical areas, he believes there's a lot of interest and curiosity in edible insects products.
"Time will tell (very soon)," he says, "but it seems that consumers from central-northern Europe are more opened to this novelty in food and diets. We believe that insects will became a regular dietary feature for a lot of European consumers in the very near future, and the UK will surely be one of the first in the list of receptive markets."
As for the design of the website: "The goal is to convey the message that 21bites is a real company with real people behind it and not another instrument to 'sell everything to everybody' on the net; that we love food and the aesthetics of foods; that we understand the word eating in all its spiritual dimensions (not only because we're Italians), that we take care of what we're doing. The look is minimal, elegant but easy … an Italian job!"