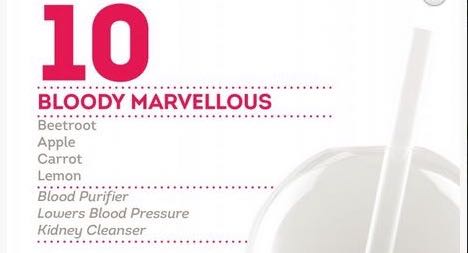 The Advertising Standards Authority (ASA) has ruled that the botanical juice bar Juice Garden breached the CAP code following a complaint challenging the statements it made on its website about two juice products.
The Bloody Marvellous juice was claimed to be a 'blood purifier' and the beetroot in it said to 'cleanse the blood', which, said the watchdog, were unsubstantiated claims under the EU Nutrition and Health Claims Regulation (NHCR).
In its ruling, the watchdog said that according to the NHCR, "only health claims which appeared on the list of authorized health claims (the EU Register) could be made in ads that promoted foods, saying it did not see any "evidence to demonstrate that 'blood purifier' was an authorized health claim".
Juice Garden's Leafy Greens juice was described as a 'detoxifier', again a claim not accepted by the ASA, which pointed out that NHCR rules state "references to general benefits of a nutrient or food for overall good health or health related wellbeing were acceptable only if accompanied by a specific authorized health claim", and that in this case there was none.
The ASA added that Juice Garden Ltd replied to the complaint saying it didn't seek to profit from health concerns and was willing to make changes to the ad, but in the eyes of the ASA, it did not provide a substantive response.
However, after contacting local Trading Standards, the Juice Garden said it would remove the content within a week.