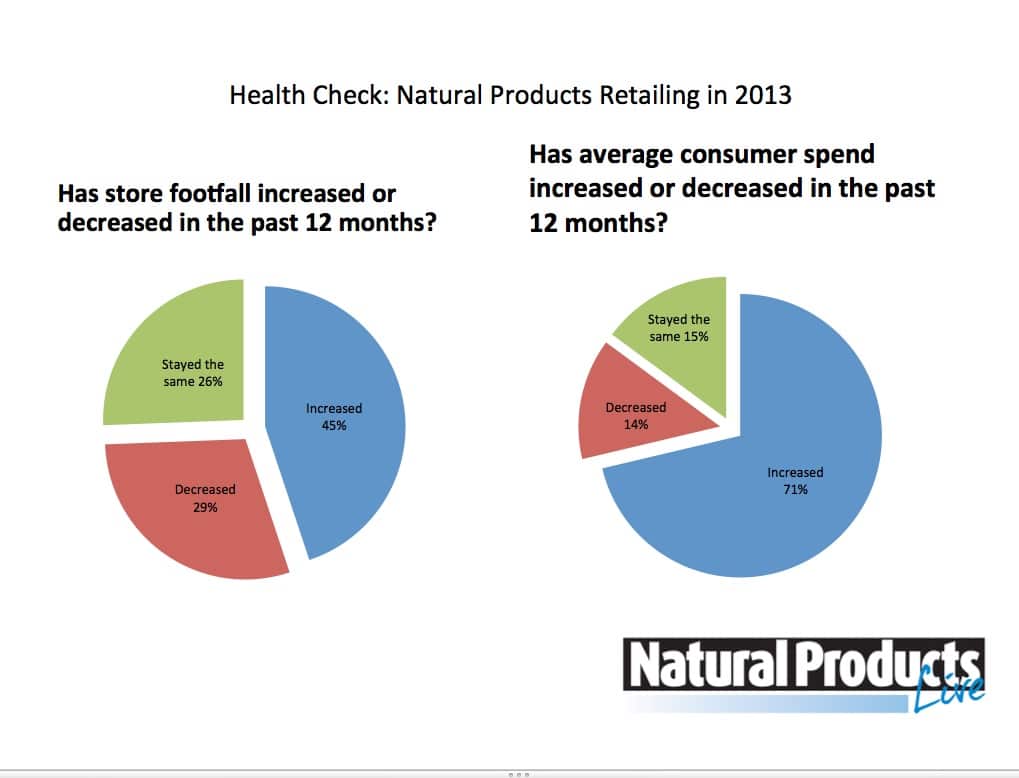 Natural Products News is currently surveying independent natural products retailers on a range of issues – from customer trends to social media, store footfall to business prospects.
When we've collated the results we'll be sharing the findings of 'Health Check: Natural Products Retailing in 2014-15' report at Natural & Organic Products Europe and the in the magazine. Participating retailers will also be sent a PDF version of the full findings. And you'll be entered into a prize draw with the chance of winning one of two pairs of tickets to this year's Natural & Organic Awards at ExCel.
The more of you who take part, the more comprehensive a picture we'll be able to present of the natural products retail scene in 2015 – to the benefit of everyone. Lots of you have already completed the survey (a big 'thank you' to all of you). If you haven't yet, you can do so by clicking on the link here.
Thanks for your time and help.
Jim Manson, editor
All information will be treated confidentially, and no business names will appear in the final report.