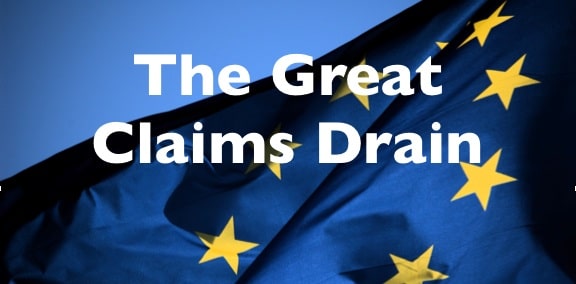 The European Commission has formally adopted what it has called a "landmark list" of permitted health claims.
Yesterday (16 May) the Commission published a list of 222 health claims that have been given positive opinions by the European Food Safety Authority (EFSA) and approved for use across the EU.
It simultaneously published a list of rejected claims. As from the beginning of December 2012 all claims that are not authorised – or already under consideration – will be prohibited.
The Commission says that by regulating health claims on food labeling in this way consumers will be protected by the removal of misleading claims.
John Dalli, commissioner in charge of health and consumer policy, said: "Today's decision is the culmination of years of work and marks a major milestone in regulating health claims on food. The EU-wide list of permitted health claims will be available on-line and will allow consumers everywhere in the EU to make an informed choice. Non-scientifically backed claims will have to be removed from the market after a short transition period."
But industry groups, who have long-argued that EFSA's assessment process for general function claims (Article 13.1 claims under the Nutrition and Health Claims Regulation) uses inappropriate pharmaceutical-type criteria, say the publication of the list is premature.
Cynthia Rousselot, director of European policy at the European Federation of Associations of Health Product Manufacturers (EHPM), said: "We have consistently stated that the approach adopted by the EFSA for the assessment of Article 13.1 claims is not in line with the proportionality foreseen by the regulation and that the pharmaceutical-type criteria it is using is not appropriate for nutrition science. In light of the pending decision of the European Ombudsman (which agreed to investigate the claims assessment process), we believe the publication of the rejected list is premature. Non-authorised claims should be put on hold until this issue is clarified and resolved."
EHPM also argues that the six-month transition period given for rejected Article 13.1 claims is too short and impractical for food supplement manufacturers, many of which have products with a shelf life of up to three years.
"This short timeframe will result in significant costs for SMEs because of required label changes and a lack of time to sell through their stock," said Rousselot. "An 18-month transition period would be more proportionate. We trust that the national authorities will take into consideration the shelf life of our products when determining the timeframe for their withdrawal from the market."
• A list of permitted and rejected claims can be downloaded here.