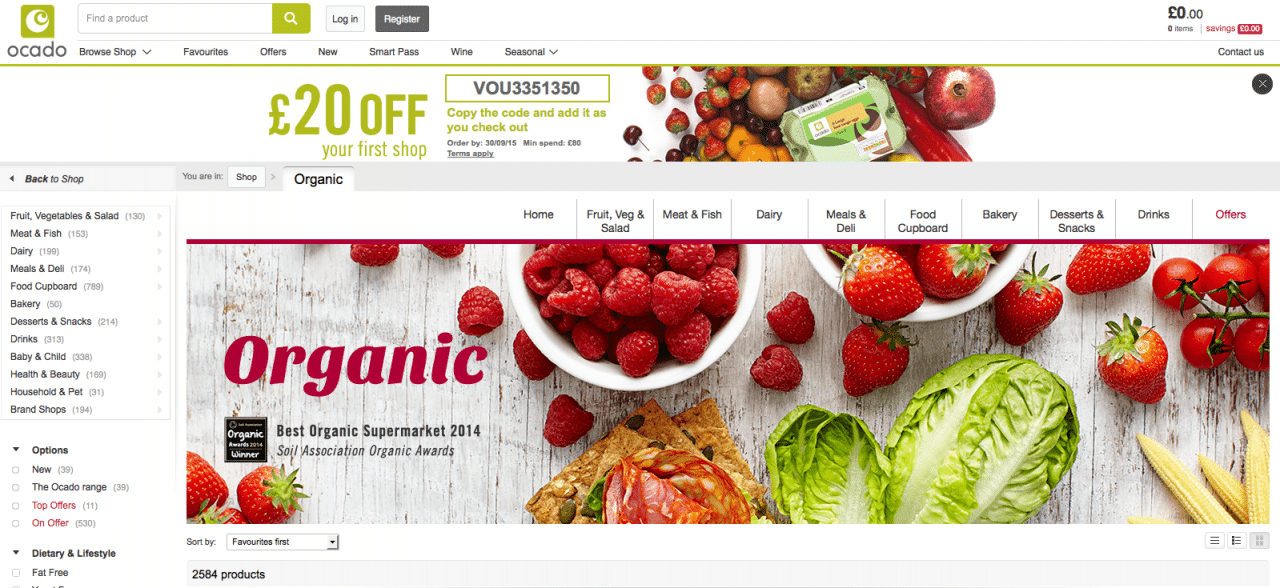 The Organic Trade Board (OTB) recently welcomed Ocado as its latest member.
"We are delighted that Ocado.com has become the newest member of the Organic Trade Board," commented Catherine Fookes, OTB campaign manager. "One of our main aims is to ensure that organic food is available and accessible to everyone and Ocado.com's fantastic range, online delivery service and newly launched vegetable box offering is doing just that. It's great to see such a wide variety of organic products and brands, from tiny independents to well recognised names, available to buy in one place."
Lucy Fry, senior buying manager at Ocado.com, added: "Joining the Organic Trade Board seemed like a natural progression for us. At Ocado.com we are passionate about organic products and are thrilled that we are able to fill a gap in the market by providing organic consumers with a convenient way to shop."
The move coincides with the online retailer's launch of a dedicated organic hub (www.ocado.com/organic) which, says Fry, has been created to make it easier for consumers to shop Ocado's 2,800-plus organic lines.