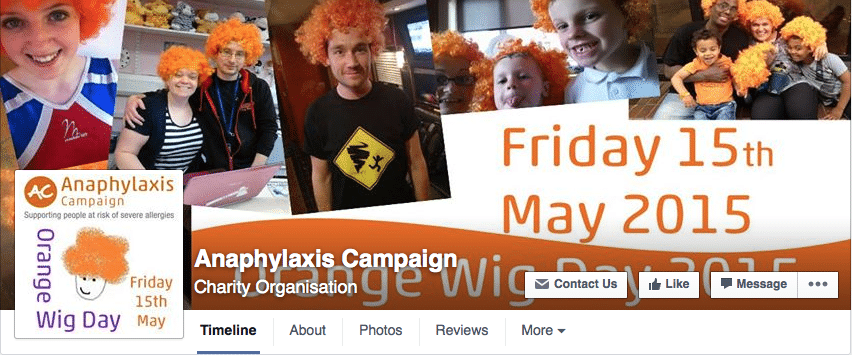 To show support and raise awareness for people affected by anaphylaxis and severe allergies, the Anaphylaxis Campaign has organized Orange Wig Day 2015, taking place on Friday 15 May.
The awareness day aims to highlight the risks, symptoms and treatment of severe allergies and anaphylaxis.
The event will see people from all walks of life taking a photo of themselves in an orange wig and posting the picture onto the Anaphylaxis Campaign's Facebook wall and sharing them on Twitter (@anaphylaxiscoms and using the hashtag #OrangeWigDay.
To order a wig and fundraising kit from the organization, please email [email protected] For more information, go to the campaign website.