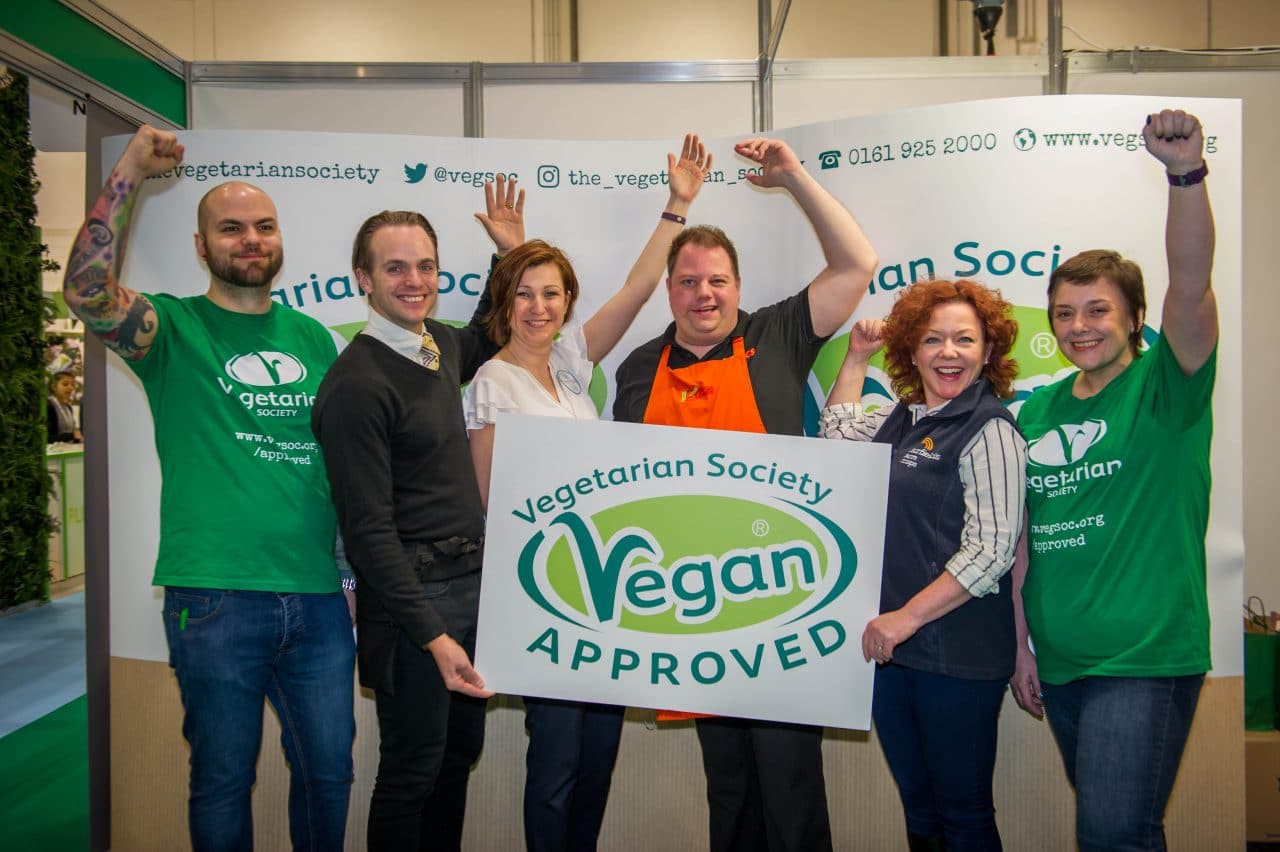 Competition has stepped up in the vegan trademark sector, with news that the Vegetarian Society has launched its own vegan trademark.
The trademark will be available, for on-pack use and in out-of-home establishments, for products that are free from: animal-derived ingredients, cross-contamination during production, GMOs and animal testing either directly or via commissioned processes. "Although other trademarks exist, our robust and independent ingredient and manufacturing process checking has positioned the Vegetarian Society as the experts at the forefront of this sector for over 50 years," says a company spokesperson.
The Vegetarian Society's decision to introduce a vegan trademark comes in response to the rapid growth in the number of people adopting a vegan lifestyle. "The number of vegan consumers across the country is continuing to rise and we've seen a huge appetite for animal-free products across all grocery sectors, from food to beauty," says Vanessa Brown, head of business and catering services at the Vegetarian Society. "Our existing Vegetarian Society Approved trademark can be found on more than 15,000 products and we're confident that our new vegan trademark will experience the same success," she adds.
Responding to the launch, Dominika Piasecka, spokesperson for The Vegan Society which launched the original vegan trademark in 1990, says: "The launch of the Vegetarian Society's vegan trademark affirms the rapidly growing popularity of veganism – there are now over half a million of us in the UK, as shown in last year's research commissioned by The Vegan Society. The move also reflects the changing attitudes towards vegan products as more companies are proudly presenting their vegan credentials and use them as a means of self-promotion.
"[Our] trademark holders must follow strict guidelines to ensure their products are free from animal ingredients and animal testing. Each product which is registered has been individually checked against our rigorous standards by our dedicated team. We are confident that the Vegan Trademark will continue to enjoy the support of many consumers and manufacturers."
However, Piasecka is concerned that the: "The proliferation of vegan labelling will erode the trust that the Vegan Trademark has built up over the past 27 years" and that "variation in standards and checking may lead to a reduction in trust from consumers and manufacturers".