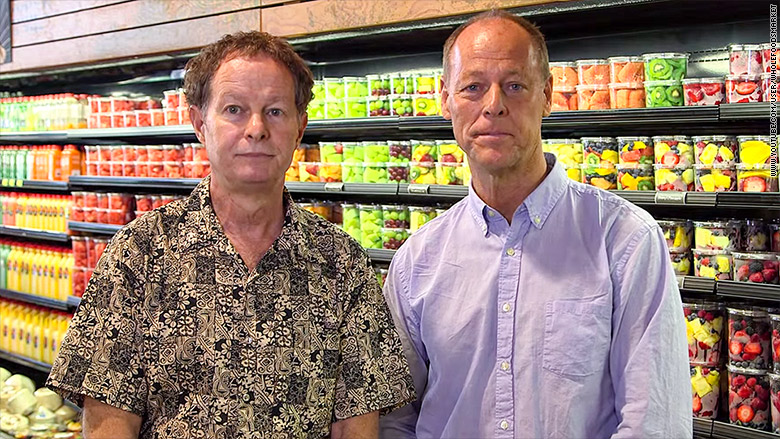 Whole Foods Market co-CEOs John Mackey and Walter Robb have admitted that some of the retailer's New York stores have been overcharging customers due to "weighing errors".
The pair took to YouTube this week following a recent investigation by the New York City Department of Consumer Affairs (DCA) uncovered what it called "systematic overcharging for pre-packaged foods".
The DCA said its inspectors tested 80 different types of pre-packaged products and found "all of the products had packages with mislabeled weights". Additionally, 89% of the packages tested did not reportedly meet the federal standard for the maximum amount that an individual package can deviate from the actual weight. Incidences of overcharging ranged from $0.80 for a package of pecan panko to $14.84 for a package of coconut shrimp.
The DCA notes that "overcharges were especially prevalent in packages that had been labeled with exactly the same weight when it would be practically impossible for all of the packages to weigh the same amount".
DCA Commissioner, Julie Menin, commented: "It is unacceptable that New Yorkers shopping for a summer BBQ, or who grab something to eat from the self-service aisles at New York City's Whole Foods stores, have a good chance of being overcharged."
In their YouTube video the two Whole Foods execs admitted that "weighing errors" at the New York stores had resulted in customers being overcharged. But they said they are sure the errors were unintentional "because the mistakes are both in the customer's favour and not in the customer's favour".
In the video Mackey says that mistakes are "inevitable and inadvertent because it's a hands-on approach to bringing you fresh food". But he and Robb publicly pledge to solve the problem by stepping up staff training and will offer customers a product for free in future if it is found to have been mis-weighed in the company's favour.
Whole Foods has denied the charge of "systematic overcharging" and says it disagrees with what has called "overreaching allegations". The company told CNN: "Despite our requests to the DCA, they have not provided evidence to back up their demands nor have they requested any additional information from us, but instead have taken this to the media to coerce us."