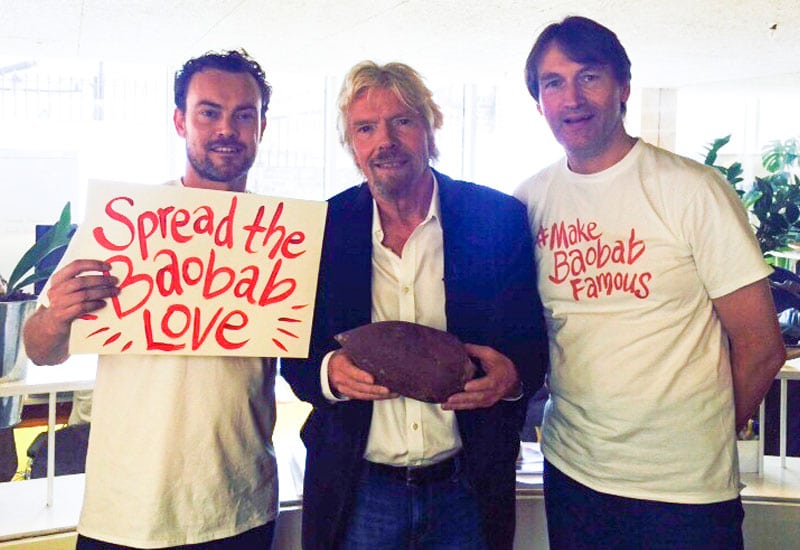 Although there was no win for Aduna in Richard Branson's Pitch to Rich competition, a runner-up prize of £100k marketing spend is nothing to be sneezed at.
Having pitched The Inspiring Possibility of Baobab live to Richard Branson, Jo Malone, Justine Roberts (founder of Mumsnet) and model David Gandy, in the 'grow' category of the competition, Aduna was pipped at the post by the JustPark parking app.
Founder Andrew Hunt commented on the company's blog that following an encouraging start, when the judges came out from their deliberations, Branson explained that there had been differences of opinion: "It was trying to work out: Are we choosing who is going to be most successful? Are we choosing who is going to be most worthwhile? In the end we decided to go for who we thought was going to be most successful in their business."
"The Great Man – who has inspired me so much – was seeing things in such a binary and old fashioned way," writes Hunt. "Two buckets had been created. One was 'worthwhile causes' and the other was 'successful businesses'.  The assumption, it seemed, was that one must either be one thing or the other – and never the twain shall meet."
He adds: "It was also clear from Sir Richard's language that 'success' itself was to be both defined and measured in the hard currency of pounds and pence.  A business that makes a lot of profit for its founders, therefore, is a successful one, whereas a business that creates value for society but does not make anyone rich, is not. Sadness was felt in the room as these words and this philosophy sank in. And not just by the Aduna team."
Aduna did, however, have one resounding success when it won the Social Impact Investment of the Year from the UK Business Angels Association this month.