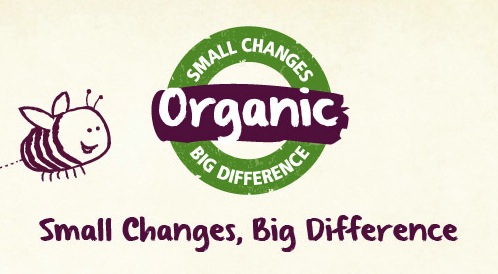 Support for this year's Organic September is coming from the full width of the organic sector – from independent retailers to supermarket chains, farmers and growers to the biggest food brands, health and beauty companies – says organiser, the Soil Association.
The campaign theme for this year's month-long celebration of all things organic – Small Changes, Big Difference – is designed to encourage as many people as possible to make small changes which will collectively create one big difference.
The Soil Association has been encouraging organic producers and retailers who sell organic products to back the month. Household brands confirmed as backing the week include Sainsbury's, Waitrose, Seeds of Change and Kallo.
Last year sales of organic food, drink, health & beauty and textiles products during Organic September grew by 7.7%. This year the Soil Association is confident that campaign will lead to at least a 10 per cent uplift in sales during the month.
Rob Sexton, Chief Executive, Soil Association Certification, said:  "Latest Kantar Worldpanel data to 9 June 2013 shows organic food sales have increased by 3.6% versus the same 12 week period in 2012. Organic September is a key tool in helping to maintain this growth through introducing new shoppers to organic food as well as encourage people to try health, beauty and textiles products too."
Price reductions, sampling opportunities and other promotional activity both online and in-store across the month will encourage consumers to try organic. To support this activity the Soil Association has created a range of toolkits for brands, independent retailers and other organisations who are backing the month.
The Soil Association is also planning a calendar of events during September including weekends dedicated to organic health & beauty and textiles products and the announcement of the Soil Association Organic Food Awards supported by Seeds of Change.