Natural Products News shines a spotlight on a handful of the latest launches, campaigns, award wins and more from natural and organic brands and businesses.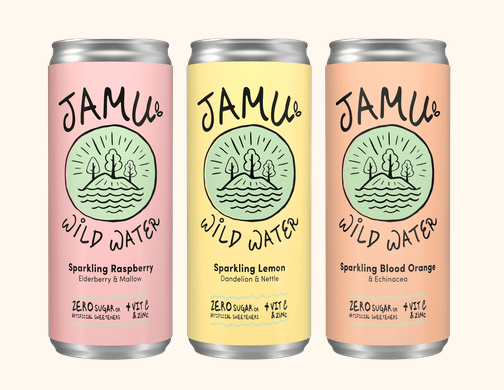 Jamu Wild Water has come to market with three naturally flavoured, zero sugar, sparkling botanical waters designed to offer health-conscious parents a no-compromise option to boost kids' overall health. Containing natural botanicals, prebiotic plant fibre for gut health and added vitamins to support immune health, each product contains 38% of the RDA for vitamin C and zinc, and 25% of the RDA for fibre. The drinks are available in: Sparkling Raspberry, Elderberry & Mallow – a 'refreshing burst of fizz' mixed with a subtle infusion of raspberries, this drink helps to support health with vitamin C and marshmallow root to reduce inflammation; Sparkling Blood Orange & Echinacea has a zesty taste and can support immunity with vitamin C and echinacea; and tangy and lively Sparkling Lemon, Dandelion & Nettle helps relieve inflammation with nettle and a variety of vitamins vital for immunity including C, D and K.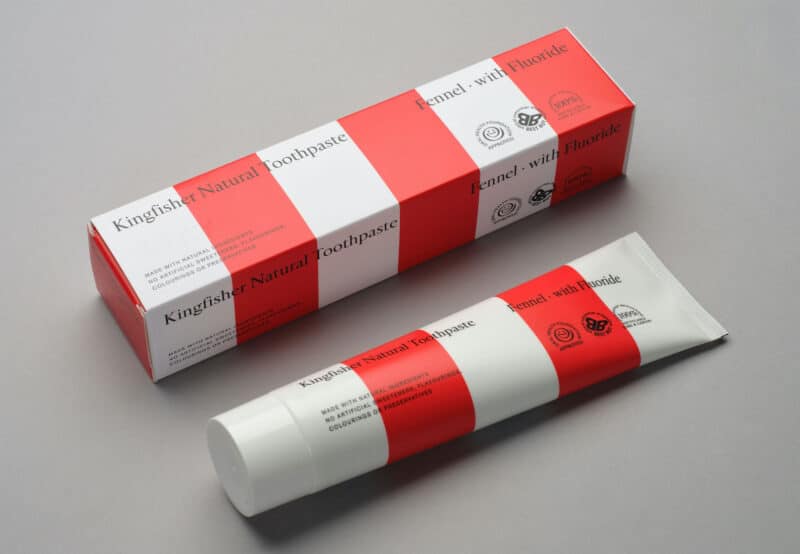 Kingfisher Natural Toothpaste is now packed in 100% recycle-ready packaging and the brand has also introduced a Children's Strawberry with fluoride variant. Commenting on the packaging, owner Richard Austin says: "Kingfisher Natural Toothpaste has switched to production using High-Density Polythene (HDPE) tubes which are the first to be certified by the regulatory bodies in US and Europe, the Association of Plastic Recyclers (APR) and RecyClass, as compatible with existing recycling technologies. All Kingfisher packaging can now be recycled from home where collection programmes exist. We have been working on this development for well over a year and I'm very pleased that we have managed to take this important step forward. There is an extra cost caused by this expensive technology, but we feel that customers will appreciate and support the resulting reduction in environmental impact." The range also has a new pack design which, in what Austin believes is a first, includes Tibetan writing on the foreign language panel to highlight the fact that the language is prohibited in Tibet. Austin serves on the board of Free Tibet and says the idea was cleared with the office of the Dalai Lama. The translation was undertaken by a Tibetan monk.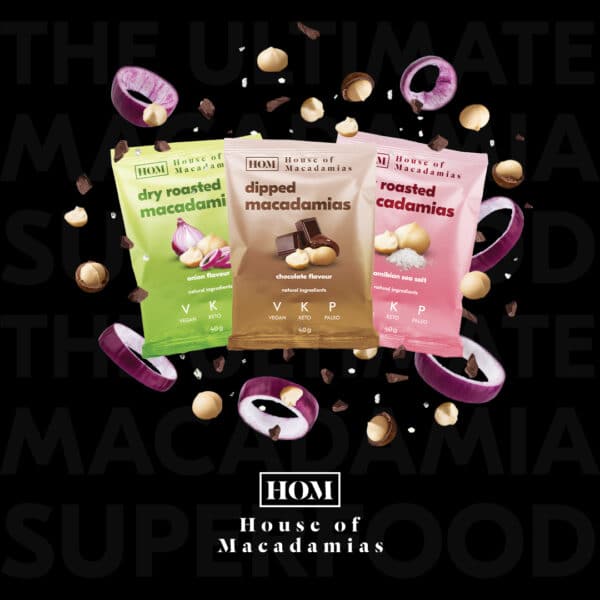 House of Macadamias has landed in the UK, initially landing at Planet Organic, Portobello Wholefoods and Partridges, and now launching in WH Smiths. Made from only natural ingredients, the three-strong range – Dipped Macadamias Chocolate Flavour, Dry Roasted Macadamias Onion Flavour Dry Roasted Macadamias Namibian Sea Salt – come in 40g packs and are vegan, keto and paleo. They are also palm oil-free. House of Macadamias spokesperson, Carmen Hiemstra, comments: "Macadamias are a veritable goldmine of buttery textured goodness, an under-appreciated superfood packed with beneficial antioxidants, minerals and healthy fats, that's low in carbs and lectins but high in beneficial fibre. Macadamias are also higher in beneficial omega-3s than avocados and olive oil, whilst low in unfriendly omega-6s." The brand is closely aligned with some of South Africa's best known farming co-ops that champion the livelihoods of a 1000+ community families.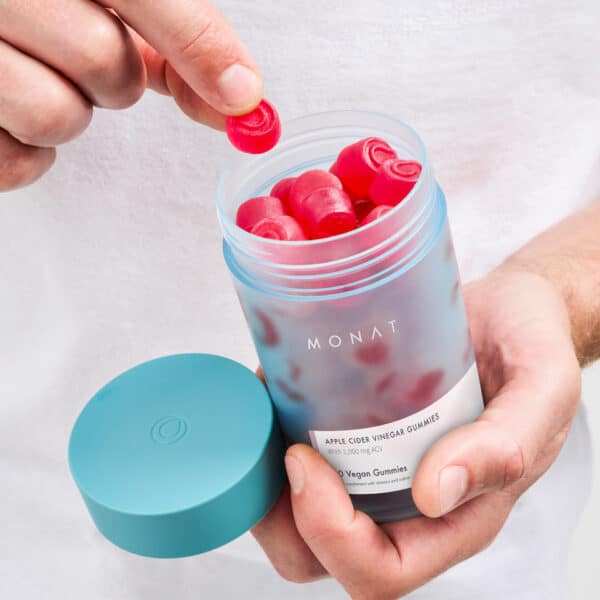 MONAT has expanded its wellness range with two new vegan supplements: ACV Gummies and Immune Support. MONAT's ACV Gummies are a convenient way to enjoy the benefits of apple cider vinegar, with 1,000mg of AVC, plus a combination of B vitamins, biotin, iodine, beetroot powder and pomegranate fruit powder to help support healthy skin, hair, nails, metabolism, energy levels and immunity. "These new gummies are the ideal texture to take your daily apple cider vinegar with no sour aftertaste," says MONAT MD, Ros Simmons. "It's a real powerhouse ingredient that may help lower cholesterol, improve your digestion, lower blood sugar levels and may even help to improve your heart health." MONAT Immune Support provides efficacious amounts of zinc and vitamins C and D to support the body's natural immune response, along with B vitamins, echinacea and a blend of reishi, chaga, cordyceps and turkey tail mushrooms, iron, selenium and zinc.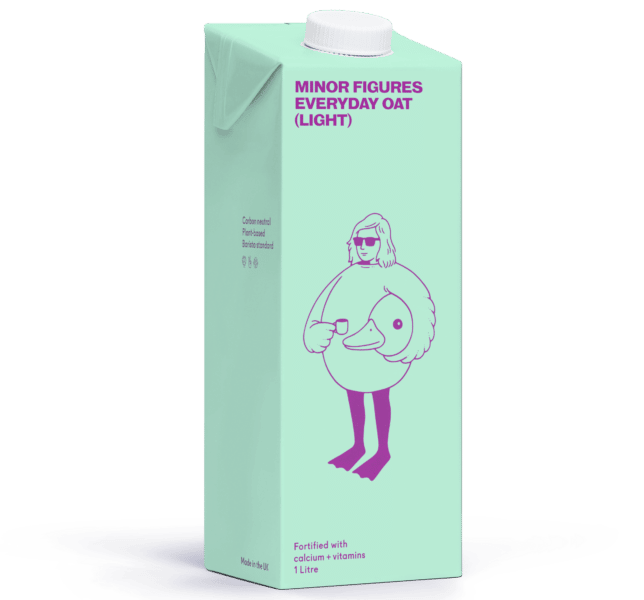 Minor Figures has launched a two-strong range of fortified oat m*lks, marking its first foray into the chilled aisle. Initially launching with Waitrose, followed by the full Holland & Barrett, Everyday Oat and Everyday Oat (Light) boast a thicker mouth-feel and are designed for cereals, smoothies, tea and coffee. The plant-based milks are 100% carbon neutral, have no added sugar and are fortified with calcium, iodine and vitamins B2, B12 and D. "The launch of our new Everyday Oat range means we're not only entering a new space in the supermarket, but we have been able to fortify the product with vitamins and minerals that are commonly lower as part of a vegan diet," says brand co-founder Stuart Forsyth. "We're really pleased to have the support of both Waitrose and Holland & Barrett to help us take our latest innovation to an even broader consumer audience."