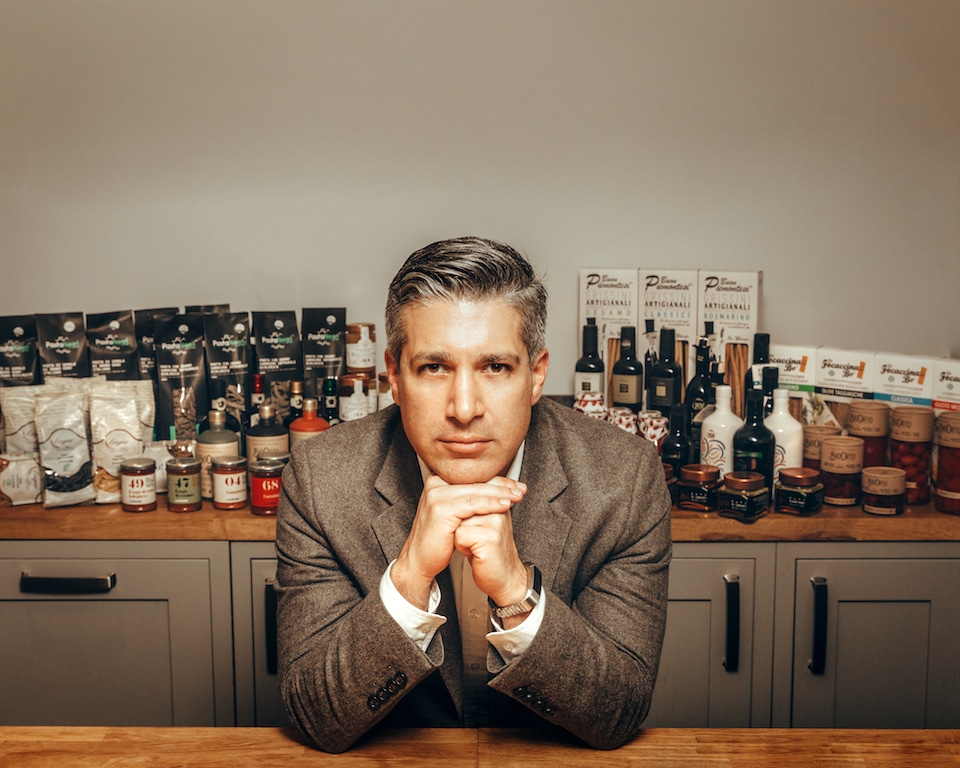 Just Gourmet Foods, the brainchild of food industry expert Gianfranco Perri (pictured), is a new distributor that has launched with a mission to deliver high-end, clean, artisan Italian food across the UK and Ireland.
Offering what it describes as a carefully curated portfolio with a number of exclusive brands and products, the company sources organic wherever possible and only lists products that contain no additives or preservatives.
The portfolio includes a variety of regional Italian extra virgin olive oils; balsamic vinegars; organic pasta; special pasta; gluten free pasta; pasta sauces; antipasti; savoury bread items; sweet treats and jams and spreads.
The brands available exclusively in the UK through Just Gourmet Foods include Mussini balsamic vinegars and pasta sauces; Lazzari pasta sauces; Acetaia Oddolini's balsamic vinegar and flavoured balsamic jams; Pasta Negri Demeter-certified biodynamic pasta; Panifico Bo's dry breads; and raw organic honey producer ADI Apicoltura.
Commenting on the launch, Perri explains: "It has always been a lifetime goal to create a brand of my own, bring undiscovered gems of Italian food culture to the UK and support the passion, sheer hard work and determination of these kinds of producers. I am extremely excited to be showcasing the Just Gourmet Foods brand and unveiling our unrivalled product range. With growing consumer demand for more specialized, cleaner food produce, I am confident that the exclusivity of the portfolio gives us the edge and will appeal to high end retailers for whom quality is imperative."
Just Gourmet Foods is headquartered in Surrey with distribution channels across the UK and Ireland.