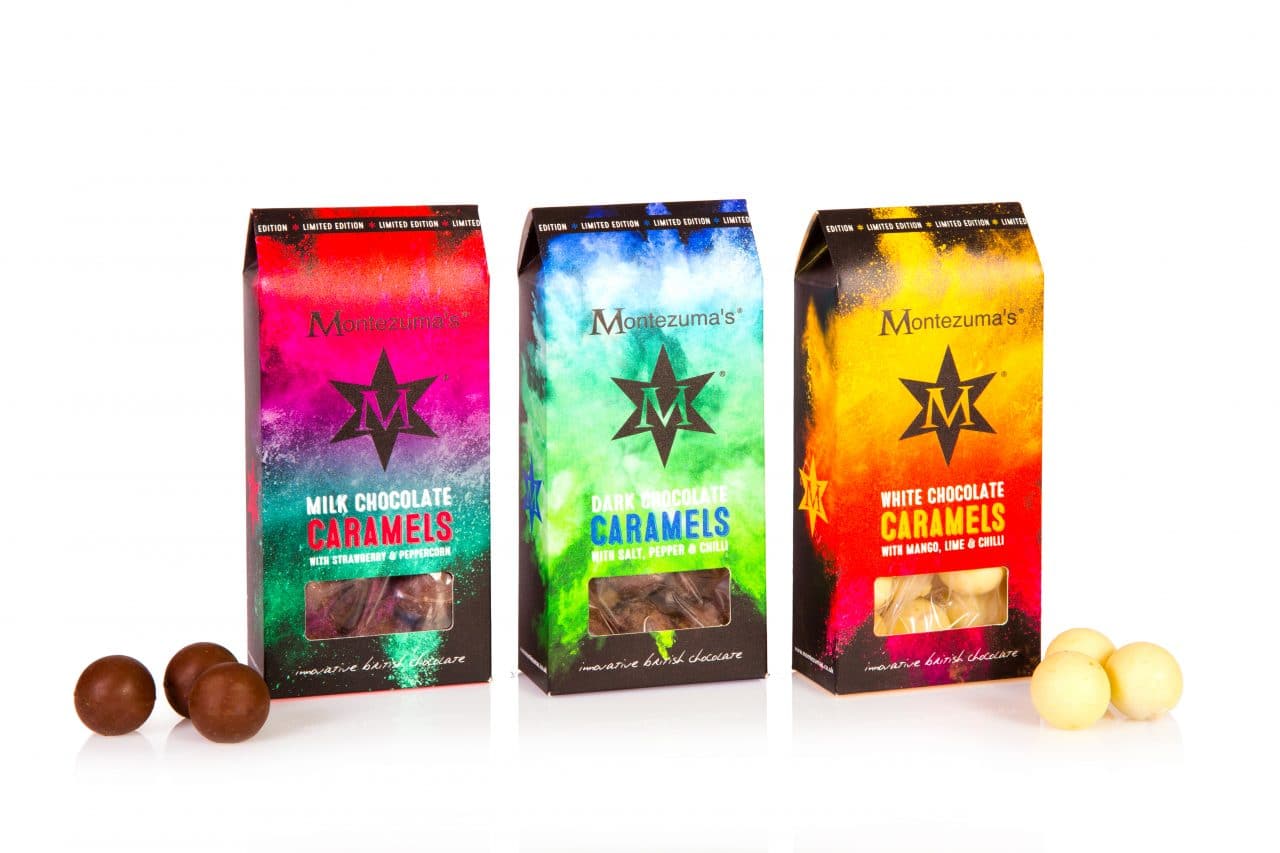 As part of a series of celebrations to mark its 18th birthday this year, Montezuma's has created the Festival range – a limited edition collection of chocolate bars and spiced caramels.
Inspired by the spring festival of Holi, the launch of the range is the first of a number of events the company is planning to mark its milestone birthday.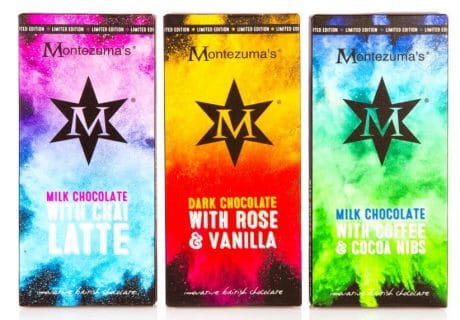 The Festival range of 100g chocolate bars consists of three new flavours: Milk Chocolate with Chai Latte – a warming blend of spices infused in smooth milk chocolate; Dark Chocolate with Rose and Vanilla – rich dark chocolate with a floral sweetness and vanilla; and Milk Chocolate with Coffee and Cocoa Nibs.
The spiced caramels come in 130g boxes and are available in: White Chocolate Caramels with Mango, Lime and Chilli – sweet white chocolate filled with runny tropical caramel and a mild chilli hit; Dark Chocolate Caramels with Salt, Pepper and Chilli – a medium spiced runny caramel with a blend of salt and sweet; Milk Chocolate Caramels with Strawberry and Peppercorn.
Speaking about the anniversary, Helen Pattinson, Montezuma's co-founder, comments: "I can't believe it's been 18 years since Simon and I set up the business following our life changing trip to South America. We've loved developing our chocolate ranges over the years, and taking inspiration from different flavour combinations, ingredients and cultures. In fact the Festival concept for our new product range was inspired by Holi, the Hindu festival, which signifies the arrival of spring and has become known as the happiest festival on earth. We have had the most fun since founding Montezuma's so what better way to celebrate our coming of age than by creating some of our most exciting and pleasurable chocolates to date."