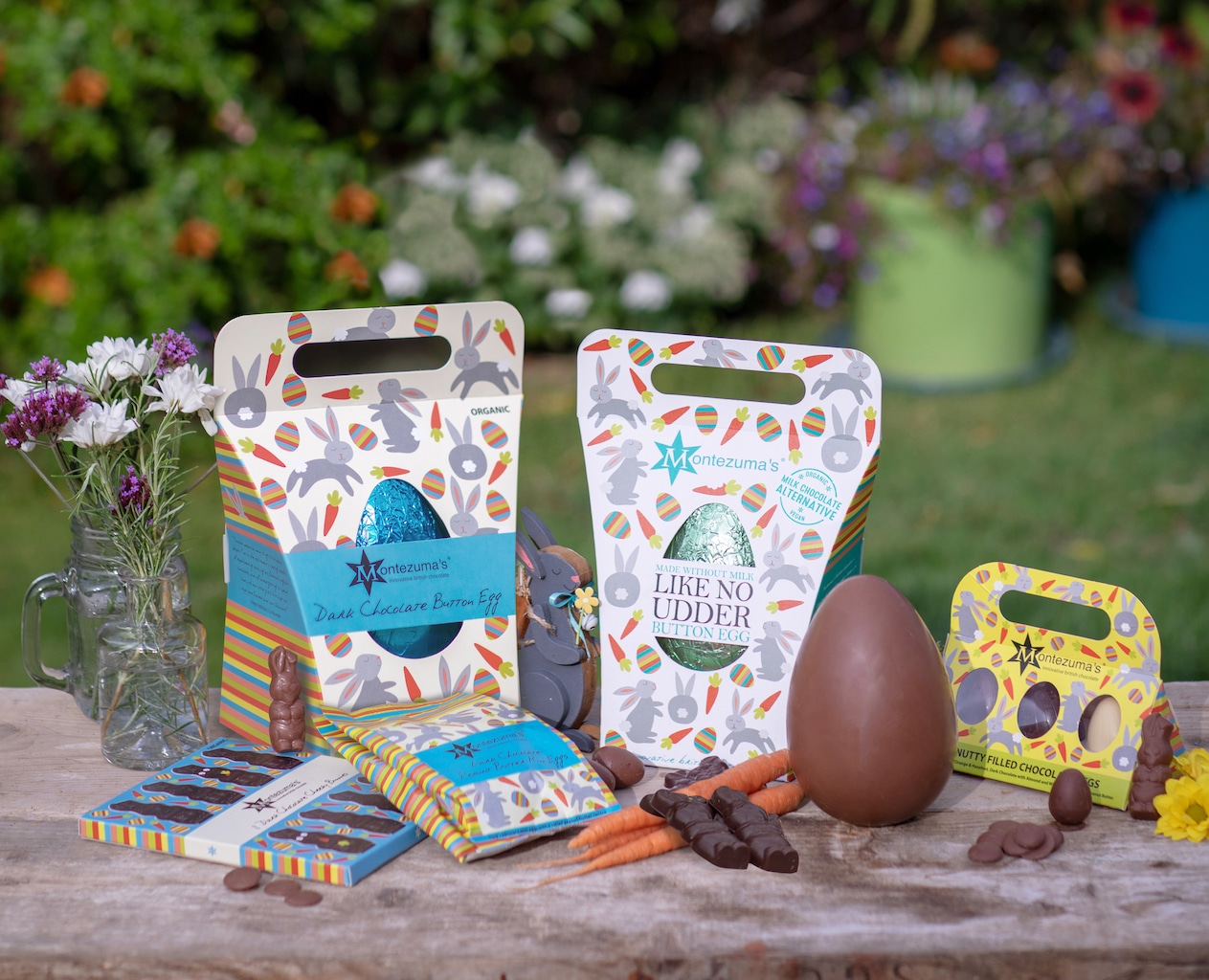 Montezuma's has revealed its Easter 2019 range of eggs and chocolate gifts, which include three new products.
New for this year are the Like No Udder Button Egg – an organic milk chocolate alternative for vegans or those avoiding dairy and Bertie and Betsy Bunnies – two giant hollow chocolate bunnies, with Bertie in white chocolate and Betsy in milk chocolate.
Also in the collection is the sugar-free Absolute Black 100% Cocoa Button Egg; Truffle Egg – a thick-shelled chocolate egg with seasonal, limited edition truffles available in Dark Chocolate with Cherry Bakewell and Passion Fruit & Coconut Truffles or Milk Chocolate with Lemon & Cherry and Creme Brûlée Truffles; and Organic Chocolate Button Eggs available in smooth milk chocolate or vegan-friendly dark chocolate, filled with organic chocolate buttons.
Nutty Eggs, Organic Cheeky Chocolate Bunnies, Organic Eco Eggs and Peanut Butter Mini Eggs complete the offer.
"Easter is always such a lovely celebration especially for those of us in the chocolate world," says Montezuma's co-founder Helen Pattinson. "We are very pleased with this year's range which offers so many delicious and fun options and suits all of our customers – whether they are choosing a milk, white or dark treat or something more suited to a lifestyle choice or special diet. Our new giant bunnies look and taste amazing and I'm sure will be enjoyed by many of our customers – young and old!"