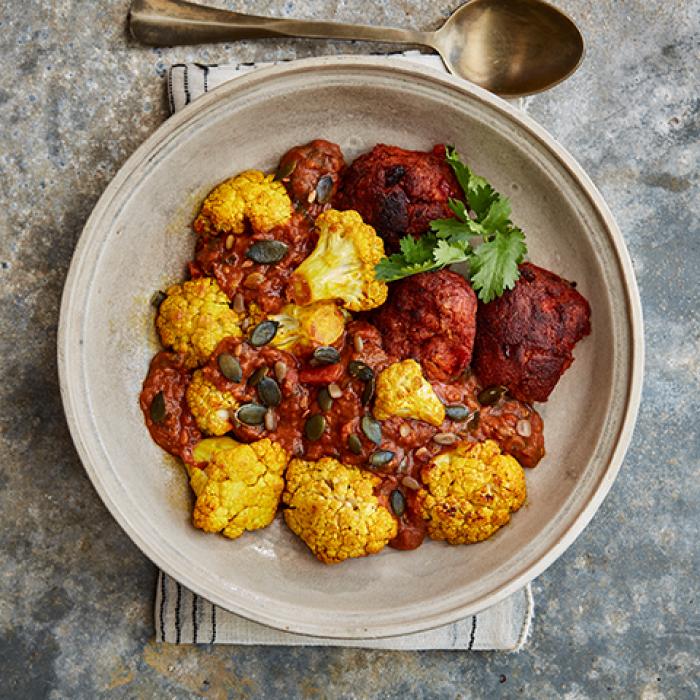 Vibrant Vegan Co is a new social enterprise delivering sustainable, healthy vegan meals through a subscription service in a bid to meet the growing demand for plant-based meals as well as the reduction of single-use plastics.
To tackle plastic waste issue, Vibrant Vegan Co's packaging is either compostable, recycled, up-cycled or 100% recyclable; the insulation in its cool bags is made from upcycled clothes and the compostable food boxes are FSC certified. Vibrant Vegan Co. also encourages customers to send the boxes and packaging back to them to be recycled, by providing a free return service.
Vibrant Vegan Co offers 18 different nutritionally balanced plant-based meals with box selections including macro focused options such as Calorie Controlled, Lean Protein, Slow Burning Carbs and Chef's Selection.
Meals include Tokyo Chick'n Katsu with a quinoa crust on turmeric brown rice, Malaysian gyoza with yellow rice noodles, Piri piri jambalaya, West African peanut stew with skin-on sweet potato wedges, and Super mac & cheeze with breadcrumbs and seeds. Many meals are gluten free, high in protein, iron and fibre, and have no added sugar. Other benefits include sources of vitamin C, B and calcium, soya-free options, and low saturated fat.
Commenting on the launch, founder Iain Burke-Hamilton says: "I'm super excited about the launch of Vibrant Vegan Co. as the meals are delicious and will be a huge benefit to our customers, the environment and children in need. Vibrant Vegan Co. has been set up as a social enterprise with delicious food, sustainability and charity at the very core of our founding principles."
For each meal Vibrant Vegan Co. customers buy, they will be supporting children affected by some of the world's worst conflicts though a partnership with War Child UK. Burke-Hamilton adds: "Vibrant Vegan Co is immensely proud to have partnered with War Child UK to provide aid to children caught up in conflict all around the world. At the moment we understand there is an urgent need for support in countries like Yemen, where War Child UK works, and we will work tirelessly with the charity to offer our support to these vulnerable kids and others so they can get access to nourishing meals, go back to school and begin to dream again."