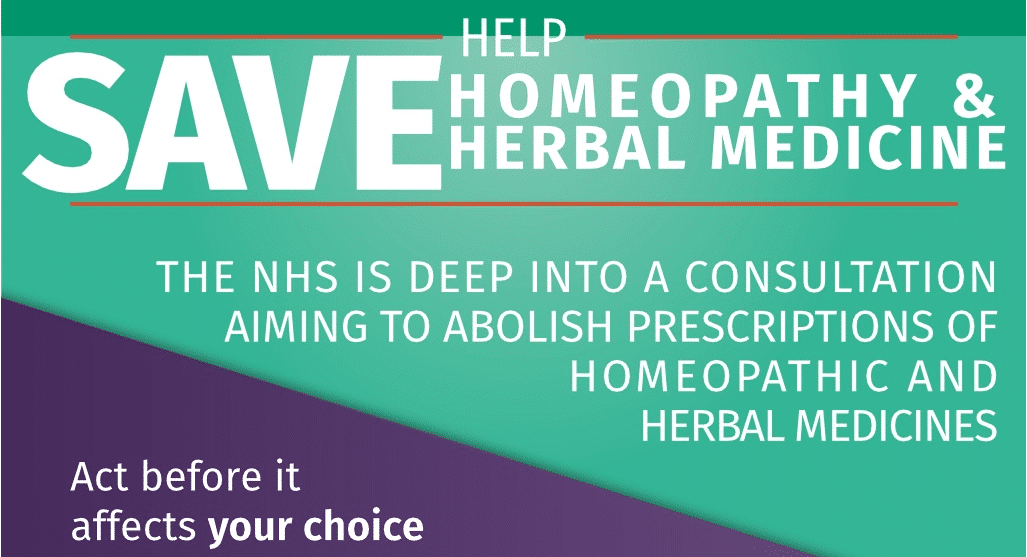 Supporters of natural medicine are calling on NHS England to abandon its proposal to stop funding prescriptions for homeopathy and herbal medicines.
In July, NHS England announced it was launching a consultation on whether 19 treatments – including homeopathy and herbal remedies – should remain available on prescription. NHS England says banning doctors from prescribing these treatments will help reduce the NHS's spiralling drugs bill, which at present stands at £9.2 billion a year.
Organizations representing a variety of natural therapies are supporting a campaign to fight the NHS England proposal. Two weeks ago a parliamentary petition supporting the campaign was set up and after 12 days had already received more than the 10,000 signatures needed to require the Government to respond.
Supporters are also being asked to take part in the NHS England consultation and write to their local MP. The NHS England consultation runs until 21 October 2017.
A spokesperson The Faculty of Homeopathy, the registering body for healthcare professionals who have integrated homeopathy into their practice, says: "The inclusion of homeopathy in the consultation is illogical. Patients would stand to be prescribed more expensive, conventional drugs in place of homeopathy, defeating the object of the cost-saving exercise. Furthermore, the NHS wishes to reduce the amount of prescription drugs patients take but would then stop offering complementary therapies which can help achieve this objective."