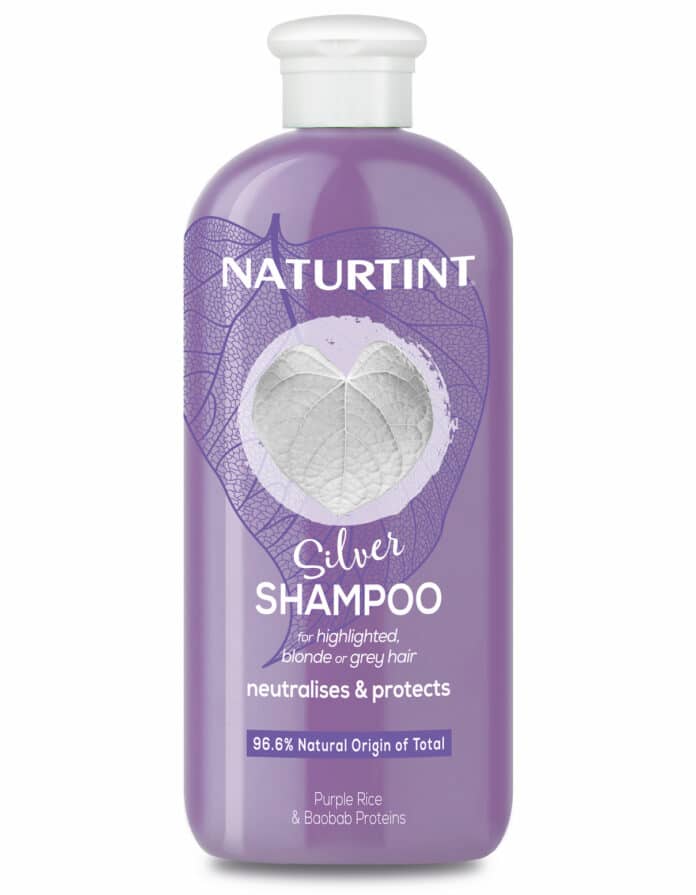 The latest additions to the Naturtint stable are neutralizing Silver Shampoo and Silver CC Cream which use purple pigments to remove unwanted yellow or orange tones from light-coloured hair.
Naturtint Silver Shampoo is enriched with purple rice to protect hair from daily oxidation and pollution, restoring shine and softness. Purple rice extract provides natural antioxidant and calming effects, caring for the scalp, while also protecting hair from external aggressors, repairing, conditioning and improving elasticity. Baobab proteins provide UV protection and help rejuvenate damaged hair, making it smoother with reduced frizz, and natural biolipids deeply nourish and strengthen.
Silver CC Cream is a lightweight leave-in conditioner which is based on Naturtint's best-selling Anti-Ageing CC Cream. The cream is also enriched with purple rice and baobab proteins to remove yellow undertones and illuminate and revitalize hair.
The vegan products are suitable for natural blondes or greys, highlighted hair, fully coloured blonde hair or balayage, and the brand says that with regular use (once or twice a week) the products will keep hair colour cool and vibrant.