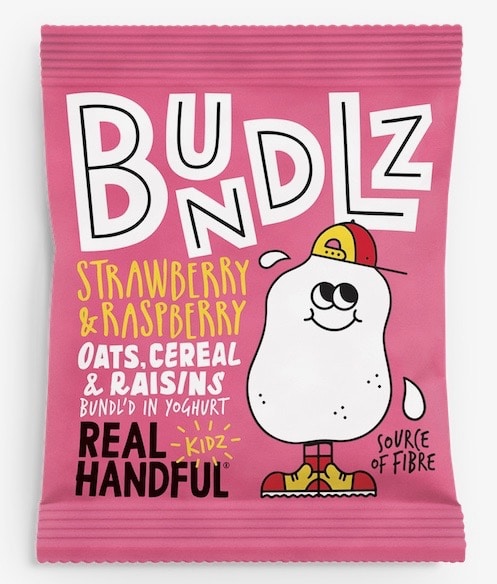 Real Handful has made its debut into the kids snacking market with the launch of BUNDLZ, a two-strong range of yoghurt-coated clusters in Strawberry & Raspberry or Apple & Blackberry.
Delamere Dairy has launched its new Planted range into 330ml cartons and added two new flavours: Almond Drink with Coffee and Oat Drink with Date & Vanilla.
East London-based start-up Minor Figures has launched added Ground and Whole Bean, Double Origin Coffees to its premium coffee offer.
Itsu has introduced its 100% natural Crispy Seaweed Thins into retail, offering three flavours: Sea Salt, Soy & Sea Salt and Wasabi.
Leakproof's new 450ml reusable Ion8 bottles are BPA-free. The Thermo Shield double walled vacuum insulated stainless steel keeps drinks hot for 12 hours or ice-cold for 24 hours.
After turning down offers of finance from Touker Suleyman and Tej Lalvani on Dragons' Den, GATO & CO is now listed in Harrods, Fortnum & Mason and Sainsbury's.
Independent coffee brand Little's has unveiled a bold new look along with fully recyclable, plastic-free packaging across its 13-strong range of flavoured instant coffee and has introduced three new flavours: Gingerbread Cookie, Chocolate Chai and Cardamom Bun.
Italian food company Coppola Foods has created a Fontana FORMIELLO range of ready-to-eat risotto in a pot in Porcini and Tomato varieties.
Koko Dairy Free has launched a new Super Milk to offer boosted nutrition for people of all ages. Enriched with nine key vitamins and minerals it contains potassium, zinc, iron, magnesium, phosphorous, plant protein and balanced plant fats and is low in sugar.
Whole Earth Dark Roasted peanut butter has landed a new listing in Waitrose.