The Soil Association (SA) is offering organic producers and business one last chance to enter themselves the BOOM Awards.
Returning for its third year, the BOOMs celebrate the best the industry offers in the way of organic foods, beverages, innovation and hospitality, recognizing the brands which champion 'food as it should be'.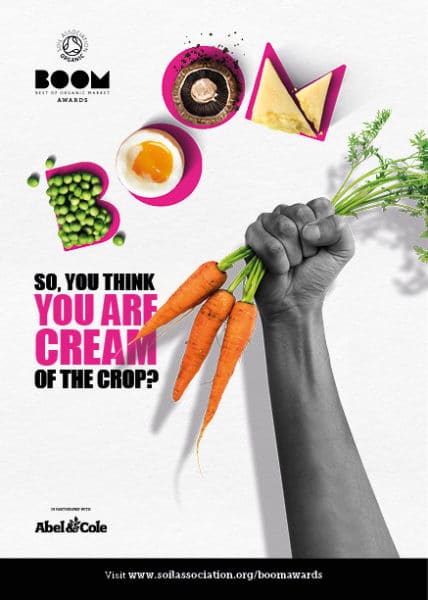 In a final call for entries, the SA is running an advert inviting 'the cream of the crop' to enter a wide range of awards titles across food, drink and outlet categories. "What are you waiting for? If you like where this is growing, then enter your product brand or business today," says the ad.
Acting as this year's BOOMbassador is Thomasina Miers OBE, cook, writer and co-founder of Wahaca. "I'm thrilled be part of the BOOMs, celebrating the best of the organic market and the people and businesses creating change in the food industry," she says.
For a list of categories and instructions on entering, please visit https://bit.ly/2qCPTns.