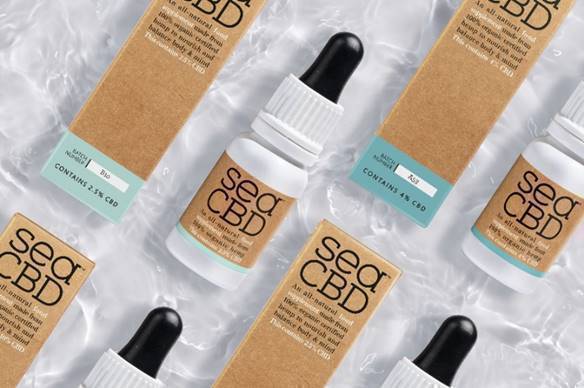 Sea CBD is a new brand of CBD oil, initially launching with three versions: 2.5% CBD, 4% and 10%. The products have a signature sea-blue pack colour, which darkens as the oil strength increases.
Smoothie and juice brand Savsé has overhauled its brand positioning and packaging, rolling out a new look to highlight the fact it never compromises on ingredients, production process, nutrition or taste.
Freedom Mallows has launched Vanilla and Strawberry Mallow Bites, two new variants of its vegan, gelatine-free marshmallows, coated with crunchy dairy-free chocolate.
The new Ion8 100% leak proof BPA-free vacuum insulated stainless steel travel mug and flask keeps drinks hot or cold. It comes in two sizes, either 360ml or 480ml, and is available in Red, Rose, Navy or Black.
Bristol-based start-up Yumello's Smooth Salted Date Almond Butter, Salted Date Crunchy Peanut Butter, Wild Atlas Almond Butter and Wild Atlas Peanut Butter are now available through Ocado.
Sanatio Naturalis has introduced a Flowering Tea Caddy selection containing nine flower blossoms: three each of Floral Baskets, Summer Blooms and Jasmine Wonders. Each bulb comes individually sealed and makes one pot or several cups of tea.
New from Nairn's come Gluten Free Cheese Wholegrain Crackers. High in fibre, they contain no artificial colours, flavours or preservatives, are suitable for vegetarians and are free from hydrogenated fats.
Holy Moly dip brand has now launched into the on-trade, food service and hospitality sectors, starting with a partnership with UK train operator London North Eastern Railway (LNER).
The first of the brands products to feature its new look, TREK has introduced a new Protein Nut Bar range comprising: Dark Chocolate & Sea Salt, Blueberry & Pumpkin Seed, Dark Chocolate & Orange and Coconut & Raspberry.