With the aim of encouraging pre-school children to eat more fruit and veg, Organix has created a new healthy eating campaign – 'Good for planet. Good for me.' – fronted by JLS pop star JB Gill.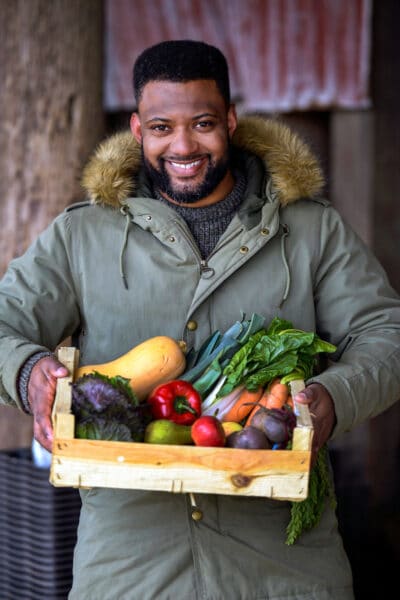 The year-long Organix campaign, created in collaboration with the National Day Nurseries Association (NDNA), hopes to support parents to make healthier food choices and increase the amount and variety of fruit and veg children consume.
Pop star turned farmer Gill, who has two children, has been announced as brand ambassador for the campaign, during which he will be encouraging children to participate in a range of over 90 engaging food activities to help them 'Explore the Rainbow' of fruit and veg in a fun way.
Adds Gill: "As a parent, I know how tough it can be to get your children eating a wide variety of fruit and vegetables. That's why I'm so excited to be involved in this campaign because I know how important it is and if there's an easier way to support parents and caregivers to do this, fantastic.
"I also know how when you show kids and help them understand where food comes from, you'll have much greater success in getting them to rethink their relationship with it. To that effect, we've created a wealth of amazing content to inspire parents, family members and nurseries. I can't wait to share it with my two and help them become rainbow explorers too."
The move follows new research, in partnership with YouGov, showing that 55% of children aged four and under in the UK (two million) have two or fewer portions of vegetables a day, with 20% consuming only one portion a day and nearly 116,000 children having no vegetables at all in their daily diet.
The campaign will be available to support parents through the Organix and NDNA websites to over 300,000 nursery school children across the UK.