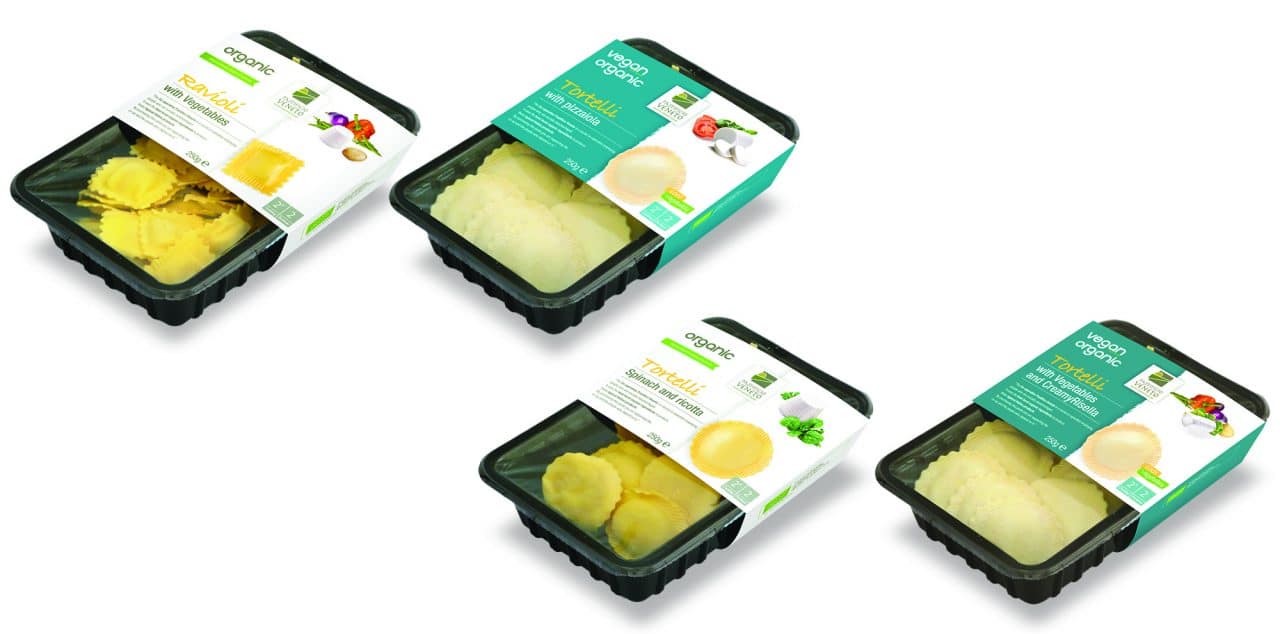 Essential Trading has announced a new partnership with Italian artisan pasta brand Pastificio Veneto to distribute the range exclusively in the UK to natural health stores.
Fresh Tortelli Stuffed with Vegetables & Creamy Risella and Fresh Tortelli with Pizzaoila Tomato & Mozzarisella are the two vegan options in the range; and the two classic Italian vegetarian varieties are Fresh Egg Tortelli Stuffed with Spinach & Ricotta and Fresh Egg Ravioli with Mediterranean Vegetables.
Pastificio Veneto chilled fresh pasta has a shelf-life of approximately 30 days.
"We are thrilled to now be able to offer a new chilled organic pasta brand made authentically in Italy by a fellow co-operative," said Essential Trading's Phil Lee. "This has been made possible due to our new chilled storage facilities at our Bristol based warehouse, which we built last year in response to exciting unprecedented growth in the chilled goods market. We feel as passionately about supporting the work of Pastificio Veneto as we do about bringing the true taste of Italy to British tables."
The Pastificio Veneto co-operative is based in Castelfranco Veneto and employs local people who are socially disadvantaged and may otherwise find it hard to gain employment in the area.
The co-op uses locally sourced organic ingredients ­– including Treviso-produced Mozzarisella, a vegan alternative to mozzarella made from sprouted rice – and is environmentally-friendly.