Co-founded by London chefs Joe Coulter and Ben MacAndrews, PEP Kitchen is a new frozen food business offering nationwide delivery of vegan meals inspired by street food.
Launched during the COVID-19 crisis, the start-up offers an initial range of seven ready meals: Jerk Sweet Potato Curry, Mexican Chipotle Bean Stew, Spicy Szechuan Mapo Tofu, North African Harissa Hotpot, Gunpowder Roots & Dhal, Mung Bean Moussaka and Jackfruit Massaman.
Explaining the reason behind the launch, co-founder Coulter says: "Our mission is to get people eating more plant-based meals – for all of its positive impacts. In order to do this successfully we believe food must taste amazing. It needs to be bold, bright and delicious and inspire people to try something new. If our food is not good enough that somebody who eats meat every day cannot enjoy it, then we need to work harder! Because that's how big change will happen and how we can make huge shifts in consumer demand.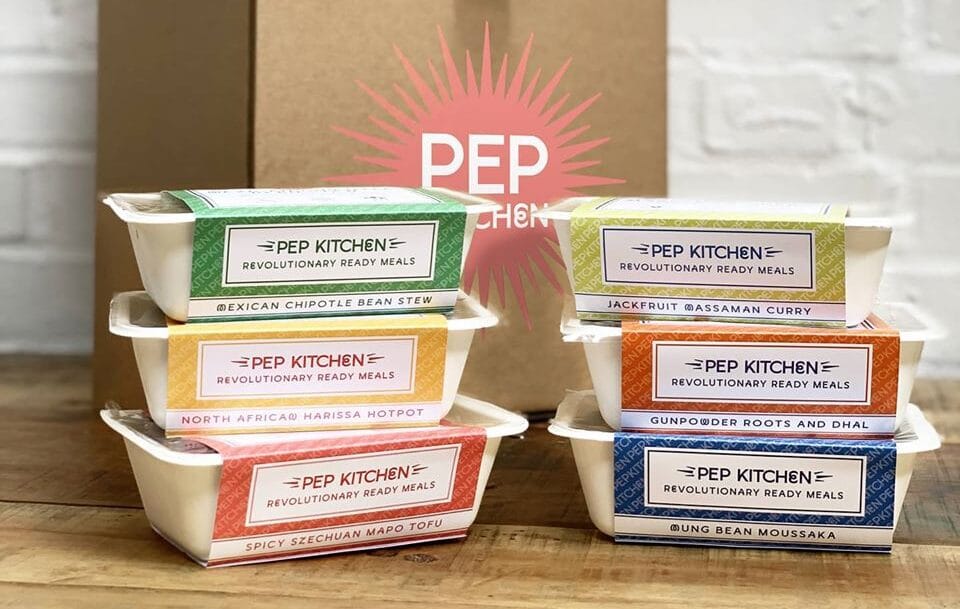 "PEP Kitchen has allowed us to bring our combined experiences from London restaurants and the vibrant street food scene to create ready meals in a new, sustainable way. Frozen, to help people prevent food waste, and vegan to be better for the planet – never compromising a great-tasting product."
PEP Kitchen meals can be heated from frozen in under ten minutes and are delivered via a carbon neutral delivery service. The product packaging is 100% home compostable or recyclable and PEP uses Huhtamaki Fresh containers and recycled denim as insulated liners in its delivery boxes.
Main image: L to R: Ben MacAndrews and Joe Coulter