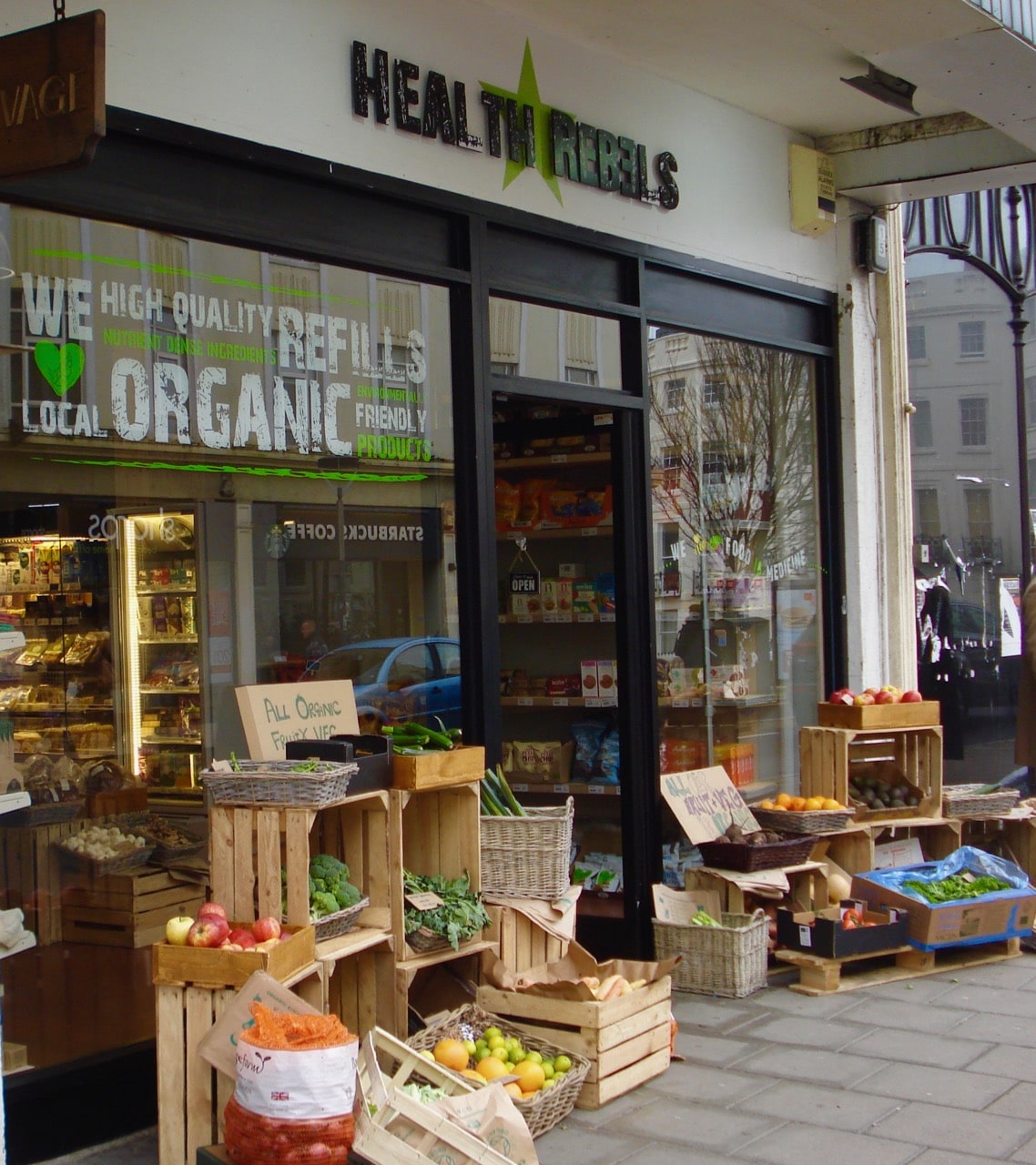 A new organic grocery has opened in Hove to offer locals an ethical shopping experience with friendly service and community firmly at its heart.
Health Rebels in Western Road was the brainchild of co-owner Mickey Jukes, who opened the store with his wife Sharon and a group of friends after the premises above his radio station 1BTN became available. "When the guys running the Internet café above decided to move on, the decision for me to then realize the ambition of opening a health food store became a reality," explains Jukes.
The idea behind the store was to create a sustainable business offering the best locally sourced, eco-friendly vegetarian and vegan produce at competitive prices and provide a welcoming, positive service to the local community. "We are a happy and friendly bunch, which reflects in the atmosphere in the store," he says. "We all buy the products we are selling and have done for a long time, so the knowledge is there. We have all imparted our individual ideas on the design, layout and produce and have created something recognizable to customers but a little bit different."
Health Rebels offers a variety of organic fruit and veg sourced from sustainable local growers, a refill section for both dry food products and liquids, a large selection of Infinity Foods best-sellers and mainstays, and a chilled and frozen section which includes freshly made local vegan and vegetarian sausages and burgers. There is also a good choice of locally made breads and pastries with gluten-free options, eco-friendly and ethical homewares, supplements and more.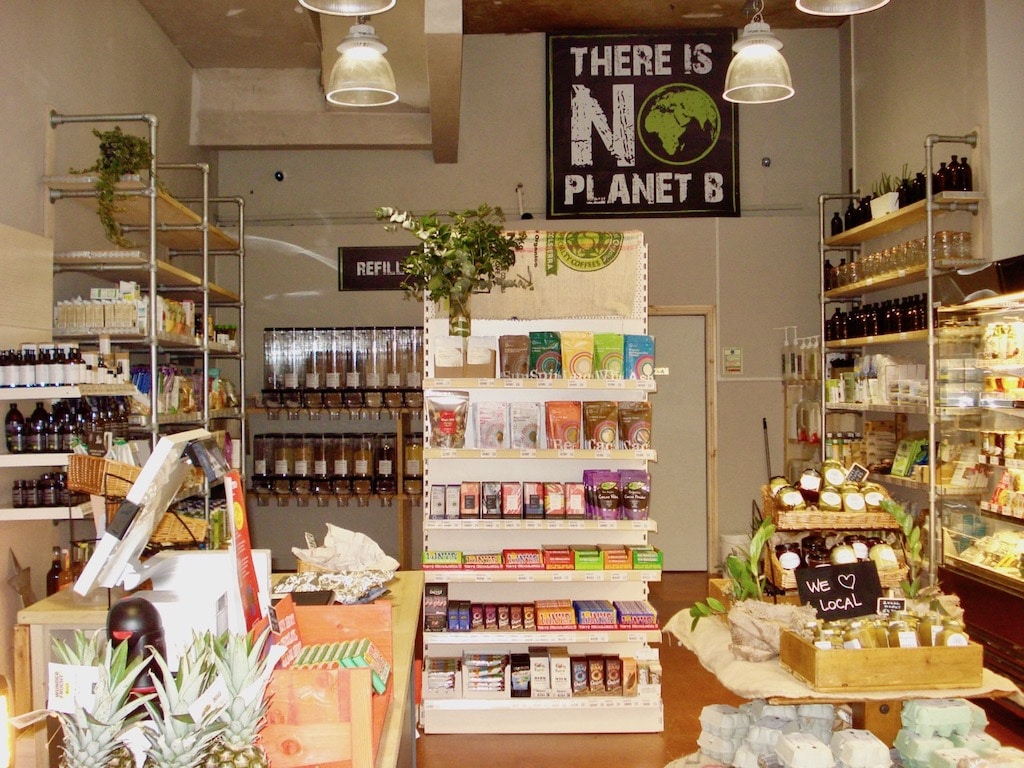 Jukes says that as well as stocking well-known, quality brands, the 240 sqft store is heavily focused on engaging local, independent suppliers to give it an artisan touch. "We are looking at products that other health food stores aren't stocking and they will be introduced over the coming months. I think listening to our customers is the first rule and we will be guided by what they want from us. We are always looking for something new."
With no similar businesses in the direct vicinity, Jukes says that feedback from local residents since opening in January has been really positive, demonstrating that Health Rebels has plugged a gap in the market.
Future plans for the business include a local graffiti artist coming in to make his mark on the interior of the shop; the addition of nut butter machines; and the creation of Health Rebels' own-brand products. Workshops and courses about the natural products industry have also been discussed as a future possibility.
"We want to listen and learn and we also want to pass our knowledge on to others," explains Jukes. "We are looking to become woven into the fabric of our local community and offer a valuable service that was previously unavailable to them. We will continue to grow and hopefully inspire. For now, we are brand new and making sure we make a good first impression is of paramount importance."