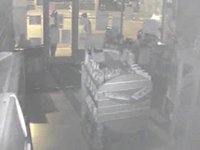 Croydon-based health store Authentic Roots has re-opened after its was ransacked during the rioting in London last week.
Owner Santiago Reverter broke the news of the attack to on the store's facebook page:
"Sadly we have fallen victim to the mindless looting taking place tonight all over London. The shop is unable to open right away but we are working hard to get it open hopefully in the next couple of days. Stay tuned for news ASAP".
In a bid to identify the rioters, Reverter included video footage of the break-in on facebook page. He commented: "This video shows our shop being looted on Monday night. Please retweet/share/pass this video on as much as possible. Identifications are unlikely but you never know!"
Interviewed later by The Independent, Reverter said: "There were no principles involved in what happened in London. No-one was fighting for anything. There was no cause. All this was about was breaking things. And people."
But Santiago Reverter and his staff weren't about to be broken themselves and by lunchtime on the day after the store was turned upside down (August 9), the doors were open again. At 12.58 he posted: "We are now open! Spirits are high in the shop and the cleanup is going much quicker than expected. Thanks to everyone for their kind support during this troubling time for us all. Stay safe everyone!"
• Whole Foods' Clapham Junction store was also targeted by rioters on the same night. It too was open for business the following day. Store team leader, Paul Bennett, told clapham-junction.com: "Life goes on and we are showing the community that we are here for them and ready to serve them".