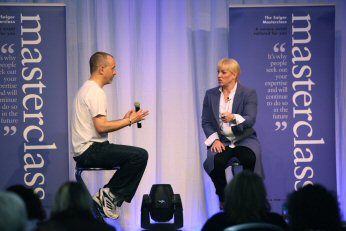 Leading international experts in nutritional science and business retail will speak at the 2013 Solgar Masterclass in London next month.
Focused on helping retailers keep ahead of the competition and timed for the start of the high-retail season, this year's Masterclass event will take place on Sunday 20 October, Sofitel, Heathrow Terminal 5.
Four eminent subject specialists will lead the sessions, which will be followed by Q&A sessions.
Dr Robert J. Barry brings more than 18 years of strategic technical development and commercial translation experience to his current position at Kaneka Nutrients. He will share his vast expertise he discusses the benefits of Ubiquinol.
Dr John Briffa is a practising doctor, author and international speaker. He is a leading authority on the impact of nutrition and other lifestyle factors on health and illness. A  former columnist for the Daily Mail and the Observer, and former contributing editor for Men's Health magazine he will be discussing weight management in light of the continued increase in obesity in the UK
Dr Alex Richardson is a Founder/Trustee of FAB Research and a Senior Research Fellow at the University of Oxford. She is one of the world's leading experts on the role of omega-3 fatty acids in behaviour, learning and mood, having carried out the first controlled treatment trials of omega-3 for developmental conditions such as ADHD, dyslexia and dyspraxia (DCD). Dr Richardson will be discussing omega oils and the importance of maintaining healthy brain activity, whatever our age or lifestyle
Clare Rayner, the "Retail Champion", is one of the most well-known and respected retail experts in the UK, championing for the success and sustainability of smaller, independent retailers. Clare has extensive experience in retail management and is frequently engaged by clients as a business consultant, professional speaker, coach and mentor. In 2012 she created Support for Independent Retail, a campaign that offers support, advice, ideas and inspiration to help retailers, and consumer-facing businesses, to get, and stay, open for business. With the economy struggling and the growth of e-commerce putting a strain on independent retailers like never before, this session will offer insight into how to keep one step ahead of the mass market.
For more information, call Solgar on 01442 890355.