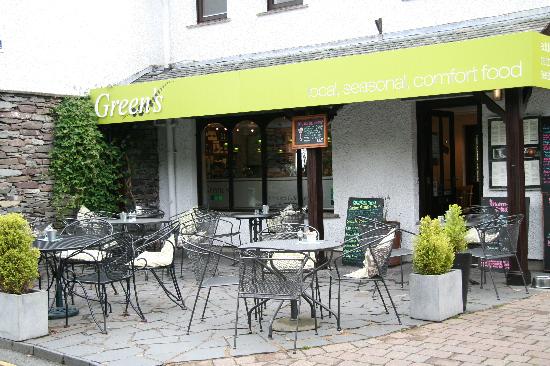 Healthy eating café Greens of Grasmere has launched a new 'food for fuel' campaign. '
The initiative involves the creation of ten high-energy dishes, aimed at providing the best possible nutritional values for those seeking a healthy and active lifestyle. The 'Top Ten Fills to Hit the Hills' campaign focuses primarily on walkers visiting the local area and gives a guide on food to eat prior to walking, such as Yoghurt Parfait with Homemade Granola; food to eat whilst on the move, such as Very Veggie Wrap with Homemade Hummus, Shredded Vegetables, Homemade Chutney, Seeds and Dried Fruits; and food for recovery, such as Three Bean Chilli.
Owners Karen Healy and Rob Stuart, who have developed Greens into one of Grasmere's most popular establishments, already specialise in providing for those with very specific dietary requirements – from gluten- and dairy-free top vegetarian and vegan.